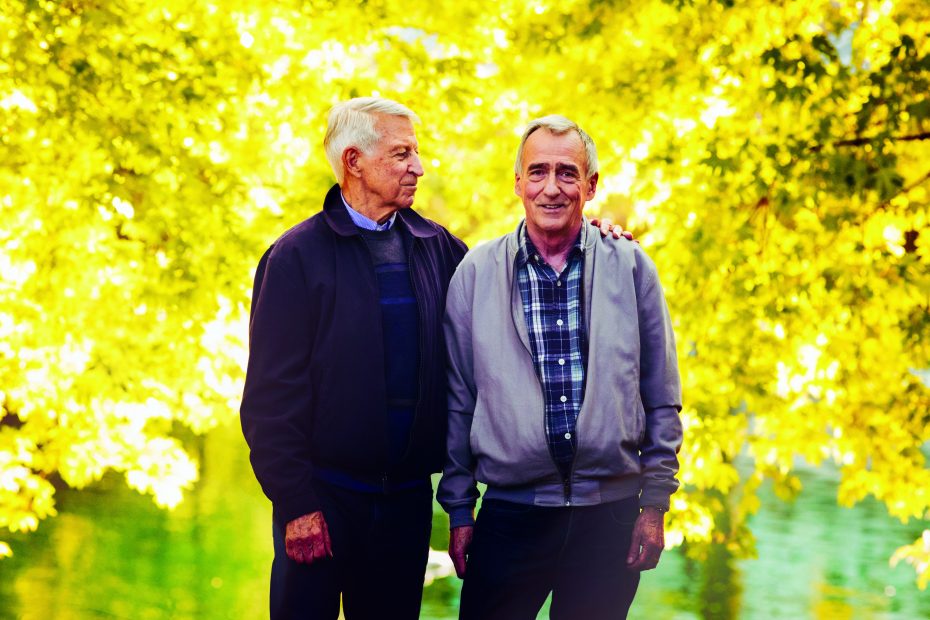 Gen Silent conference set for April 14
COLUMBUS — Ohio groups advocating for lesbian, gay, bisexual, transgender and queer (LGBTQ) older adults are joining efforts for the Columbus premier of Gen Silent, a film that explores the unique challenges faced by LGBT seniors as they navigate healthcare and housing needs, at North Congregational UCC.
The documentary by award-winning director and filmmaker Stu Maddux will be shown during the first Giving Voice to LGBTQ Older Adults Conference from 9 a.m. to 3:30 p.m. Saturday, April 14, 2018. Registration is open at giving-voice-to-lgbt-older-adults.eventbrite.com.
The conference is an exploration of this vital topic that includes the film screening and workshops on long-term care planning, elder abuse, advocacy and services and spiritual challenges and opportunities for communities.
Gen Silent asks six LGBT seniors if they will hide their lives to survive, and their surprising decisions are captured through intimate access to their day-to-day lives over the course of a year in Boston. The film brings these issues into the open for the first time, showing the wide range in quality of paid caregivers — from those who are specifically trained to make LGBT seniors feel safe to those who discriminate against, neglect or abuse LGBT seniors.
According to KLW Consulting, which commissioned a study on behalf of Equality Ohio by Thoughtwell of the number of LGBTQ older adults in Columbus, there are over 9,400 LGBTQ seniors living in the state capital.
LGBTQ older adults are twice as likely to live alone as non-LGBTQ adults and often face social isolation and vulnerability, according to Services & Advocacy for GLBT Elders, the country's largest and oldest organization dedicated to improving the lives of LGBT older adults. Research shows that LGBT elders engage in health behaviors that both promote good health and put them at risk, and health disparities put LGBT older people at risk.
In addition to North Congregational, the conference is sponsored by Marion-based United Church Homes' Ruth Frost Parker Center for Abundant Aging. Representatives from TransOhio, Equality Ohio, Stonewall Columbus, Lifeline of Ohio, the Ohio Attorney General's Office, the Central Ohio Area Agency on Aging and other expert organizations will be on hand.
North Congregational UCC is located at 2040 West Henderson Road, Columbus.
For more information, visit the Upcoming Events section at abundantaging.org or see the event flyer and agenda. Click here to register.
###
*Note for media: Please RSVP to Alissa Paolella at 740.692.2243 or apaolella@uchinc.org. Media who attend this event are asked to respect the privacy of individuals who attend and only take photographs of individuals with approval.