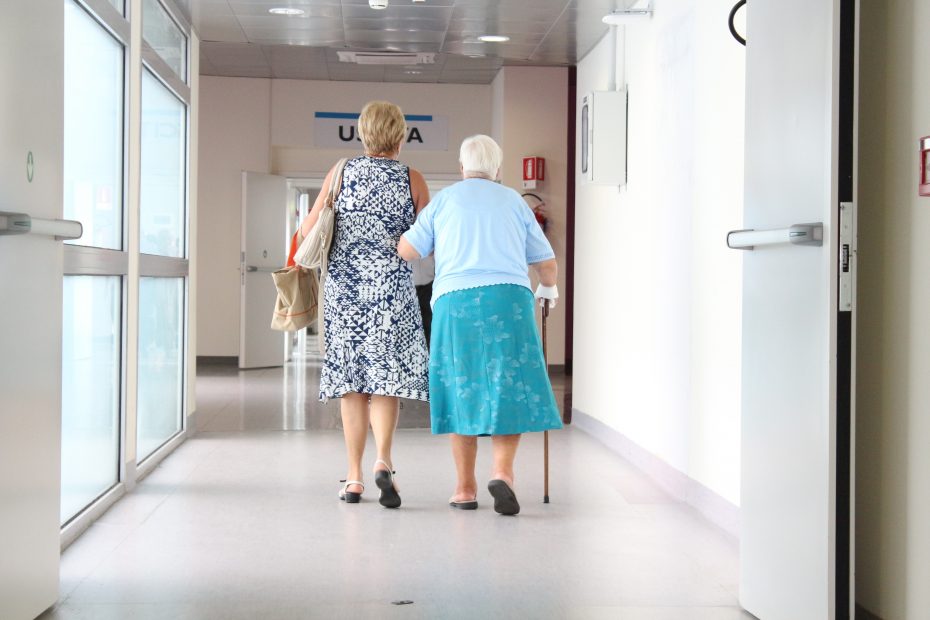 I recently went to the doctor for an initial consultation. After the doctor entered the room and shook my hand, she did something which, to me, was amazing. She sat down, looked me in the eye and compassionately said, "Tell me your story."
This doctor had my chart. She knew my medical history. I knew from a few things she had said that she had done her research on my past illnesses. In that moment, however, what she was interested in was not a problem list, but me.
Whole-Person Care
The doctor wanted to not simply read about my medical history timeline. She wanted me to describe my story in my own words. The doctor wanted to understand where I was not just physically, but emotionally and spiritually. She asked about my family; specifically, she asked how my daughter was doing. This doctor really wanted to know me as a person.
I immediately thought of Dr. Ira Byock and his talk at the recent Ruth Frost Parker Center for Abundant Aging Symposium. Dr Byock began by describing how doctors learn and utilize the problem-oriented medical record as a way to chart about a patient encounter. He noted that excellent care "is not just about a problem list." Dr. Byock went on to reflect that when a doctor looks beyond the list of ailments, "this frees us to work with the person." It is, as Dr. Byock notes, "whole-person care."
Getting to Know the Person
To hit his point home, Dr. Byock gave the audience the following example as to how he talks with a patient upon his first encounter: "Your medical records don't tell me much about you as a person. Before we discuss the serious questions of treatment decisions and your care, I'd like to know who you are, as a person…" This is whole-person care. A person is not a list of their medical problems. The telling of their stories matters and is crucial to physical, emotional and spiritual care.
In looking out at the audience at the Symposium that day, Dr. Byock was not addressing a room filled with doctors. The room was filled with caregivers, clergy, leaders, board members, CEO's, educators, nurses, doctors and more. The common denominator for this diverse audience was our interest in working with older adults. Our takeaway was that whole-person care is critical in our work with older adults and the telling of their stories is an important factor in understanding how to care for the older adults with whom we journey.
Comfort Matters
As a chaplain, working with the Comfort Matters program in my community, Dr. Byock's words gave reinforcement to why this program is essential to the care of residents. The Comfort Matters program is a multidisciplinary, whole-person focused program that places the comfort of the resident at the center of how care is given.
One of the forms that we fill out when a resident arrives is essentially a get-to-know-me sheet. It encourages the resident and/or families to share the stories of the resident. When stories are shared, caregivers know how to bring comfort to the person. The storytelling allows for whole-person care, which ultimately brings abundant life to the resident.
Storytelling
Storytelling is just as critical in end-of-life, whole-person care. Dr. Byock noted that the "time of dying can be full of life and growth." He shared that the telling of one's stories at the end of life is a way of bringing comfort, peace and completion to one's life. Dr. Byock talked about asking the one who is dying to share their "biographies of joy" and outlining, through storytelling, where joy happened during their life.
I once talked with a man who knew he was dying. It was important for him to share his stories. His stories mattered, and he wanted to be heard. Even on his deathbed, the man relayed a few last stories that he wanted heard and shared when he was no longer around to share them himself. Telling his stories to one willing to listen was critical to his dying well. Again, it allowed for whole-person care.
In our work with older adults, may we focus on the whole person by listening to the stories of their lives.