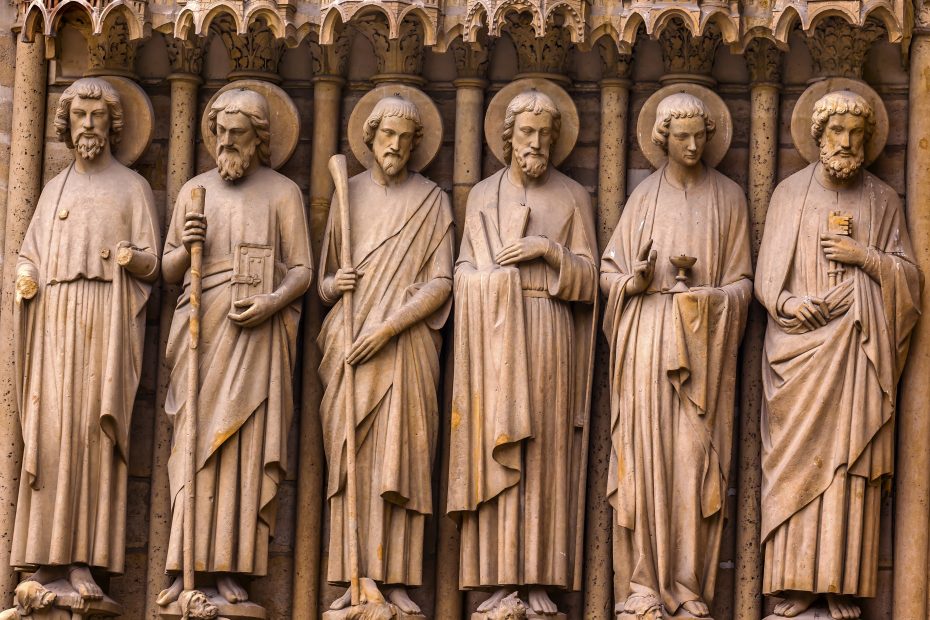 Our assisted living community celebrated the life of one of our beloved residents a few weeks ago. Preparing for worship, I thought about how a community of saints can impacts the lives of all its members. A saint's enduring goodness is built upon the memories of other beloved members. It celebrates the care and kindness of its current residents and opens itself to future blessings.
Who Are Saints?
Saints are identified by their caring nature and commitment to others. They look toward the greater good, embracing an inclusive community. Our saints generously demonstrate compassion toward others, celebrate the diversity of unique gifts. They offer thanksgiving for the blessings that surround them. One act of kindness at a time, these individuals have courageously impacted the history of our larger world. Today, saints continue to make a difference within families, churches and organizations. They enhance the lives of neighbors, communities, and the caring culture of organizations. No doubt, the light of simple good deeds shines brightly onto an evolving future. The impact of caring warmth invites others to also share their gifts to make a difference. Saints come in every shape, size, ethnicity, culture, gender and especially age.
Touched by a Saint
Supporting the residents' grieving the loss of their beloved friend, I listened as they shared wonderful stories of the impact of one person's nine-year community presence. One resident remembered how our welcoming saint knocked on her apartment door at the end of a long move-in day. This kind gesture deeply touched her heart. In turn, this resident offers the gift of a warm greeting when others arrive.
Other residents celebrated our beloved's willingness to actively serve as resident council member. Our saint and her dear friend, who entered the heavenly realm before Christmas, partnered with others to raise funds to repave our community walking path. The endeavor was so successful that we will celebrate its completion this summer with a special dedication.
More Saints Among Us
Another saint in our community plants and tends our raised flower beds outside our dining room. The colors and beautiful blossoms create an atmosphere of joy for our residents. It invites them to go outdoors to enjoy the patio and appreciate the wonder and beauty of surrounding nature.
A group of our residents gathers each morning for breakfast. Sitting together around the table, they enjoy warm hospitality and fellowship. These saints provide care and the gift of listening presence to one another. They enrich our community by sharing the simple gift of kindness.
Our staff members are also saints. Their compassionate care and teamwork creates an atmosphere of warmth that welcomes everyone into our community. Residents share stories of our dining staff's patience and gentle care. They also give thanks for the kindness, dignity and respect offered by our nursing staff. The attention to the details of our community's daily operation by all our staff invites residents, families and guests to appreciate compassionate hospitality.
Celebrating Our Communities of Saints
It is amazing to reflect upon how one person's heartfelt kindness offered to another can create a small ripple of positive change that extends far beyond its initial impact. I appreciate our community's past saints and their families. Our current saints continue to warmly enrich our lives. Entering through our doors, one is able to experience the gifts of care, compassion and warm hospitality generously offered by all. We look forward to welcoming new saints as we journey into the future. May we join together in a wave of goodness that extends outward toward our wider community and into the world.