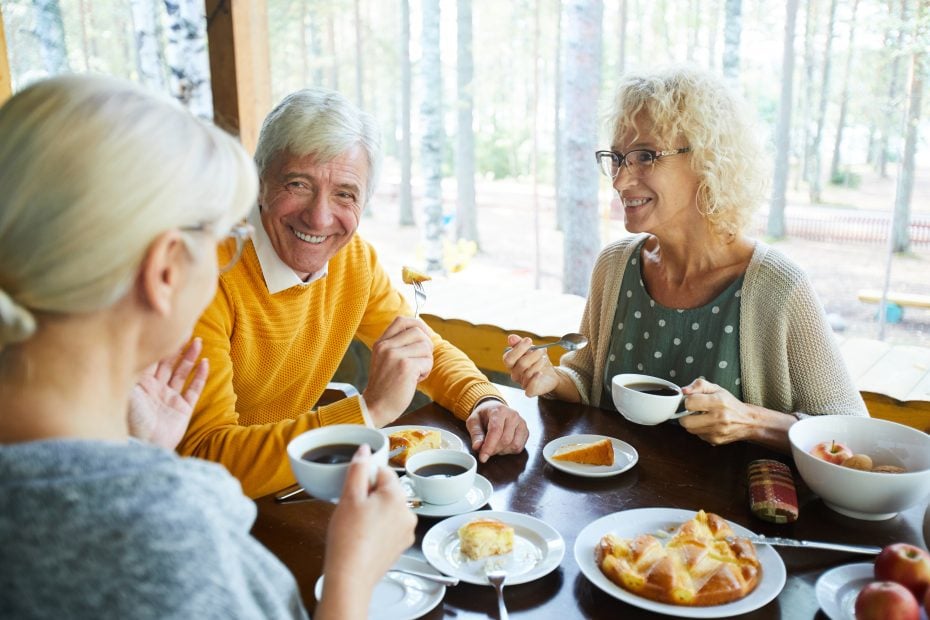 A Community's Birth
Communities of people are fluid. We change houses or jobs, get a promotion at work or join a church. Years later, some may choose to move into a retirement home. In each of these instances, we experience new community.
As people move into Pilgrim Manor, they immediately become aware of entering a different lifestyle. As they make new friends and begin interacting with other residents, their personal influence changes the environment and gives birth to a new community.
Building Community
In our religious tradition, community is a core value. There are open, inviting groups here that welcome the stranger and see to each person's needs. Both the Old and New Testament are clear about this. A fellow resident at Pilgrim Manor is a wonder at building community. She enters the dining room at the back and works her way to her own table at the front, chatting with people as she goes. If there is a new resident, she pays special attention to them. No one complains that it causes her to be late arriving at our table. She is a force of nature, and her presence builds community. We share a large, round table, which seats six of us, where we all join in discussions, storytelling and humor that is the mark of our table.
Changing Community
A community does not stay fixed. In my opening sentence, I described community as fluid. It needs people of good will, welcoming the newcomers while accepting others as they are. We must be able to overlook small slights and patiently endure the peculiarities of others in the group. There may also be people who are ill tempered or grumpy, difficult to please, as they reject the efforts of staff and fellow residents to engage them.
Still others may struggle in circumstances beyond their control. Difficulty with hearing keeps them from entering conversations, isolating them from others. Strokes that affect speech can frustrate those afflicted, limiting their socialization. Special efforts by staff and the more blessed residents are necessary to include them. One gentleman who suffered a stroke found it difficult to find the right words and sat at a table eating by himself. But when I made an effort to converse with him, I discovered that as I patiently gave him more time, we were able to engage in worthwhile conversations. It occurs to me that he must also exercise great patience.
We Need Community — We Need Each Other
Here at Pilgrim Manor, new community is an ongoing reality, constantly taking place. Creating one can be very challenging, but it's necessary. In our own area of influence, we can be indifferent and careless or engaged in creative efforts. In senior living communities, the residents are often elderly, and change can happen quickly. It's clear to me that we are creatures who need each other.
Isolation in prison happens as punishment and is the opposite of community living. One of the most Christian things we can do is to establish an environment of love and respect, where contributing to it is next to divine. The special ingredients of that fellowship are lighthearted humor, joy in the moment, interest in each other and overlooking one another's odd little habits. The greatest of these is humor.