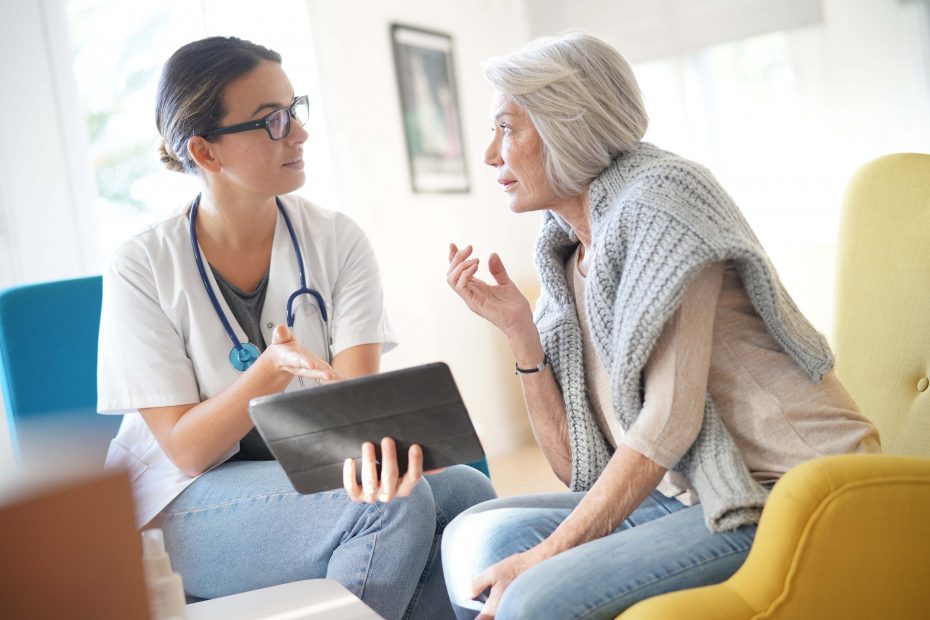 AGE FRIENDLY
The population of the United States is aging. A 2017 study found that "within just a couple decades, older people are projected to outnumber children for the first time in U.S. history." As the number of older adults in our country and around the world rises, we are find an increased use in the term "age friendly."
There are Bible studies on "age friendly congregations." The World Health Organization has an article on joining forces to become an "age friendly world." Communities can now obtain tool kits that allow a group to become an "age friendly state and community."
Healthcare is no different. In a recent article from Next Avenue, the topic was healthcare being age friendly.
ADVOCATING FOR OUR HEALTHCARE GOALS AS WE AGE
Terry Fulmer, in her Next Avenue article, "Age Friendly Health Care: Speaking up about What Matters to You," notes that "As you get older, your medical care can ripple across every aspect of your life." She wants people to realize that as we age, we have the right to advocate for our healthcare goals.
Fulmer highlights "an important new movement that puts the voice of older patients front and center in an effort to transform healthcare" The Age Friendly Health Systems Initiative proposes four ways that hospitals, long-term care communities, home health groups and others who work with older adults and their healthcare may create care plans that are person directed. The initiative describes care centering on the four Ms: "what Matters, Mentation, Mobility, and Medication."
WHAT MATTERS
In the first of a four-part blog series, I am focusing on what matters. Crucial to understanding what matters to individuals and their healthcare, according to Fulmer, is to "listen — really listen" to what is important to the individual. Their voice matters.
MY STORY
I recently had a minor procedure done at a local hospital. The nurses and doctors all met with me prior to the procedure. I made an assumption that I would be receiving a specific medicine before the procedure. As the nurse came in to take me to the surgical space, I asked about the medicine. It was not part of my plan after all. It was important to me to have the medicine, and I spoke up. The nurse called the doctor, and I received the medicine.
I was not afraid to advocate for my own health. On that day, I voiced my wishes, and I felt both the nurses and the doctors heard me. I was in the driver's seat in terms of my healthcare goals. They gave me what mattered most to me in my healthcare plan at that moment.
SPEAK UP — YOU MATTER
It is the right of a person at any age to speak up for what matters most in terms of their care. As we age, our right to speak up for ourselves does not diminish. You have the right to direct your care. To do so, know what you want. Do your homework. Talk to your healthcare team. Ask questions. Read literature. Talk with your family and healthcare team about your goals and wishes. You matter. Advocate for what matters most to you!
AGE FRIENDLY HEALTHCARE — WHAT CARE PROVIDERS NEED TO KNOW
As older adults advocate for their healthcare wishes, listening is the first step in providing person-directed healthcare. Remember, when working with older adults, that "goals and care preferences …change as we age." With each new procedure, medicine, health status change and check up, taking the time to listen to what matters most to the older adult will allow for care suited to where they are on their journey.
YOUR HEALTHCARE MATTERS
*When have you felt listened to by a doctor or nurse? How did that effect your care?
*Name a time when you did not feel listened to by your healthcare team. What feelings are associated with that event?
*If you care for older adults, how does this article change the way you will provide care?