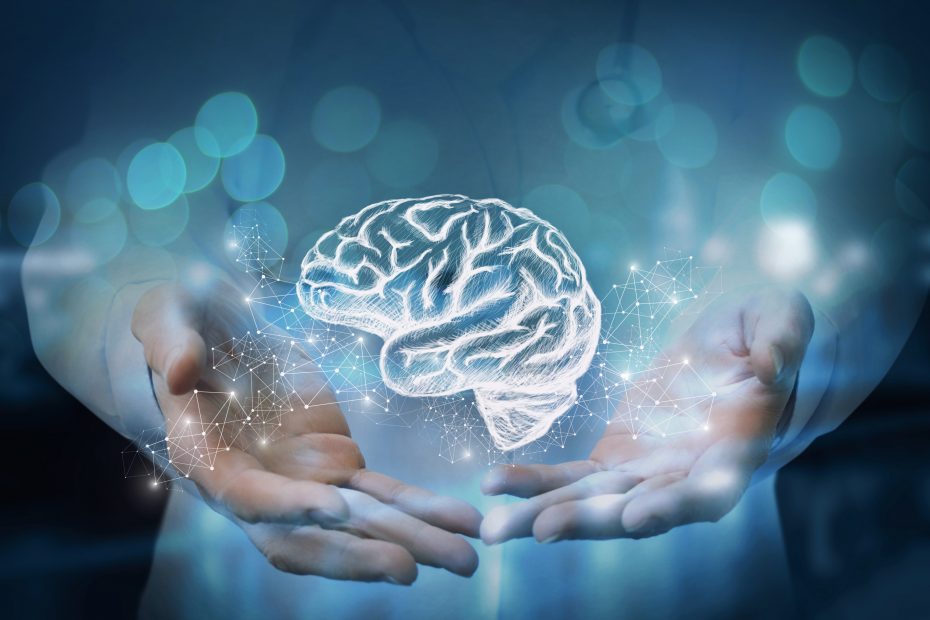 Brain Health
Mentation, or brain health, is the second blog in this series about What Matters Most for your healthcare. Inspired by an article from NextAvenue , What Matters, Mentation, Medication, and Mobility. These are a part of the Age Friendly Health Systems initiative of the John A. Hartford Foundation and the Institute for Healthcare Improvement.
Mentation, or brain health, is central in directing all our bodily functions. Various centers within our brain send messages to control our vital activities that include breathing, thinking, moving, balance, emotions and all our communication.
The central command center of our bodies, the brain and its health demand a high level of consistent attention. We care for our brains by addressing the needs of our whole bodies. Essential behaviors include building strong relationships with others, creating a balance between rest and physical activity and finding ways to remain intellectually active. Parker Palmer, in his book On the Brink of Everything, Grace, Gravity and Getting Old, writes: " I've lost the capacity for multitasking, but I've rediscovered the joy of doing one thing at a time. My thinking has slowed a bit, but experience has made it deeper and richer. I'm done with big and complex projects but more aware of the loveliness of simple things: a talk with a friend, a walk in the woods, sunsets and sunrises, a night of good sleep."
Building Relationships with Others
Conversation, fellowship and relationship building are integral in promoting brain health. Conversations with others invite our brains to look at the world from different perspectives. Sometimes, sharing joys and concerns while finding commonalities allows people to feel more connected. It also diminishes feelings of isolation. Brain circuits strengthen, building alternate neuro pathways. After getting settled into our Parkvue Community, many residents share that relationships with others have improved their quality of life and created a sense of joy.
Rest and Physical Activity
Aging bodies, bones, joints and muscles challenge people to continue exercise routines. Physical activity increases circulation and blood flow especially to the brain. Simple movement is great. Especially in the warm weather, a short daily walk outdoors increases the body's flexibility. It also allows the brain to appreciate the gifts of nature. Rest is equally important. It allows the body to appreciate the joy of relaxation, like floating in a pool. These quiet moments also create opportunities to clear life's challenges and allow the brain to experience inner peace. When people are anxious or feeling tired, the extra stress on the brain and body can create feelings of being overwhelmed. This situation can diminish effective brain function. Spending 10 to 20 minutes each day in meditation, silence, or giving thanks for life's blessings is essential. It creates sacred brain space that invites calm reflection and opportunities for personal growth.
Remaining Intellectually Active
Your brain is an organ that requires stimulation and activity. Many of our residents attend a book club that meets monthly. Others find a comfortable chair in our parlor to read the morning paper, even when it may require a magnifying glass. Word findings, crossword puzzles, and even bingo stimulate brain activity. Parkvue has also engaged programming through University Circle, a web-based, interactive, educational and cultural series. Each week, residents enjoy a variety of programming. Last month, we learned about sea creatures, whales, dolphins and others. The series ended with residents taking a trip to the Aquarium in Cleveland.
Age Friendly Healthcare
Caring for our brains demands consistent attention and nurture. Promoting a healthy lifestyle in aging is a "team approach." Good communication with one's caregivers and health providers is necessary. Being proactive and identifying small changes in one's thinking, sleeping or activity level is imperative. Reporting symptoms, such as headaches, dizziness, increased fatigue, lack of appetite or confused thinking, that limit daily activity is essential. Addressing these concerns has the potential to minimize the impact of an illness.
Your aging body is a gift that invites the appreciation of each new day. Compassionate and attentive care of one's whole self enables a person to be present to the moment and appreciate the simple gifts of life's abundance.