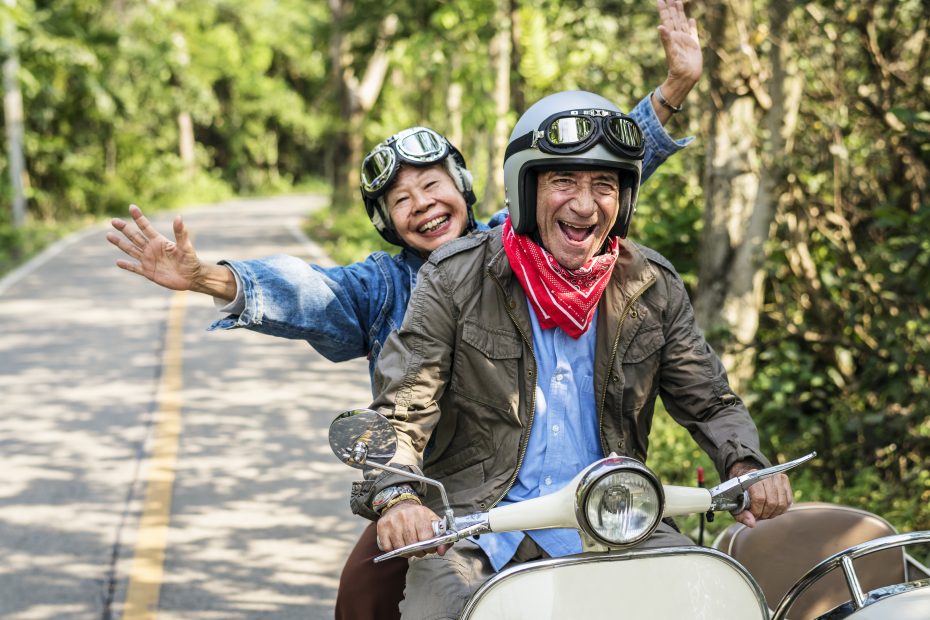 Mobility matters. We may live in a mobile culture, but being mobile — navigating the space around us — is more fundamental. This navigation began from the time we rolled, skootched, crawled and walked away from our parent's arms as young children. Once we master walking or skootching or crawling or even rolling with wheeled devices, we gain confidence and understanding about our person hood.
In this series about What Matters Most, we are thinking about being mobile and how we navigate in the world around us.
First Steps
Many years ago, at family camp, a young mom was amazed as her toddler son walked farther and farther away from her grasp. The camp lawn is wide and flat. Her son was safe as the camp was far from cars and other traffic. She could see him. And he would look back to be sure he could see her. But he kept going. She knew that this was the beginning of his journey of discovering what it was like to be independent. This was her beginning of letting go and allowing him to learn and grow and succeed and fail and fall and run and leap into the future before him.
Once we master the motion of putting one step in front of the other, we take mobility for granted. We don't have to concentrate on how to get from here to there until of course, we can't. Mobility matters and contributes to our understanding of being independent.
When Mobility Is an Effort
I remember the effort and planning that it took for me to get from the car into the church when I was recovering from mononucleosis. At 37, I had to sit down twice at strategically placed chairs in order to get to the sanctuary. The energy it took to navigate in the space around me made my actual steps shaky and less secure. It also tripled the amount of time needed to get from each point A to point B.
Our family proceeded with the previously planned and long-awaited big trip to Disney World about a month into recovery. A wheelchair rental became a necessity for me to keep up with the kids. Yes, it allowed the group to go to the head of the line! But we also changed and often extended the route to find the ramps and elevators. I was embarrassed by people staring and offering sideways glances. I just knew that they were wondering why I was being pushed through the parks. There was no cast on my legs. My limbs were in place. And besides bags under the eyes, I didn't look particularly sick. Mobility challenges can invite embarrassment or self-consciousness.
Walking Sticks in Cities
We have the opportunity to reframe our perspective when our most frequent method of mobility needs to change. I kindly reprimanded a 91-year-old former professor last week because he admitted that he was unsteady. This was something that I, and the rest of the audience of his mini lecture, noticed as he concentrated to climb the three steps to the podium.
He had come to a new city and was walking among throngs of people. He admitted to me that he had a walking stick that he used when walking in the woods. I suggested that he could use that in buildings and cities as well! The walking stick could help him to continue to be mobile and more steady. He avoided a response and instead turned his attention to another former student who called him into another conversation. Pride can be an obstacle to mobility.
Red Electric Scooters
A college friend recently shared that, per doctors' orders, she is to keep all weight off her right leg. She has a very rare condition that has developed following a hip replacement 14 years earlier. Her acceptance of the fact that she has to use a rollator impressed me. My friend described navigating the stairs in her home — both up and down — bumping along on her behind. And, she proudly reported that she has become quite adept on her new, red electric cart as well.
The biggest pain, she shared, literally, comes when she disobeys the doctor's orders and attempts to stand or walk on the leg. The use of the equipment is a gift that helps her continue to be mobile. Those are the things that help her work and play. She reported that the current scooter does pretty well on the paths in the park near her home. Her life-long passion for being in nature has transitioned from hiking on two legs to riding on four wheels powered by a battery and motor. We can re-imagine our method of being mobile.
Mobility and Health
According to the World Health Organization (WHO, 2007), "Mobility is fundamental to active aging and is intimately linked to health status and quality of life". When individuals' movement is constricted and mobility is lost, research shows that they have an increased risk of Alzheimer's Disease, mild cognitive impairment and cognitive decline.
Mobility Matters
A work colleague currently sports a "rocking" black boot to stabilize her foot to allow her broken little toe to heal. Did it make her beach vacation challenging? Yes. Does it make choosing the shoe to wear on her other foot problematic? Yes. Does it slow down her pace? A little. But, the boot also allows her to be mobile. It allows her to continue to navigate in the world with less pain and the probability that her toe will heal.
The doctors have shared with my friend with the new, red electric cart that she may never fully return to her level of two-legged mobility. Surgery could be risky. And yet her approach is to assert that if this is a lifetime challenge, then there are even spiffier carts to get her where she needs to go — into the woods and beyond! Its not a mobile app, but a mobile att-itude that will take her far!
As you walk or roll or skootch your way in the world, may you reshape your attitude. May you concentrate not on the mode of mobility. Instead, may you rejoice in the ways in which you are able to interact with the life-space around you. Mobility matters.
We are fortunate to live in a time when there are often multiple options to get us from here to there. Give thanks for the journey, no matter how long it takes or the method of your movement. And may we all have the courage to ignore the thoughts of the people around us as we adapt to safely move in the spaces around us!