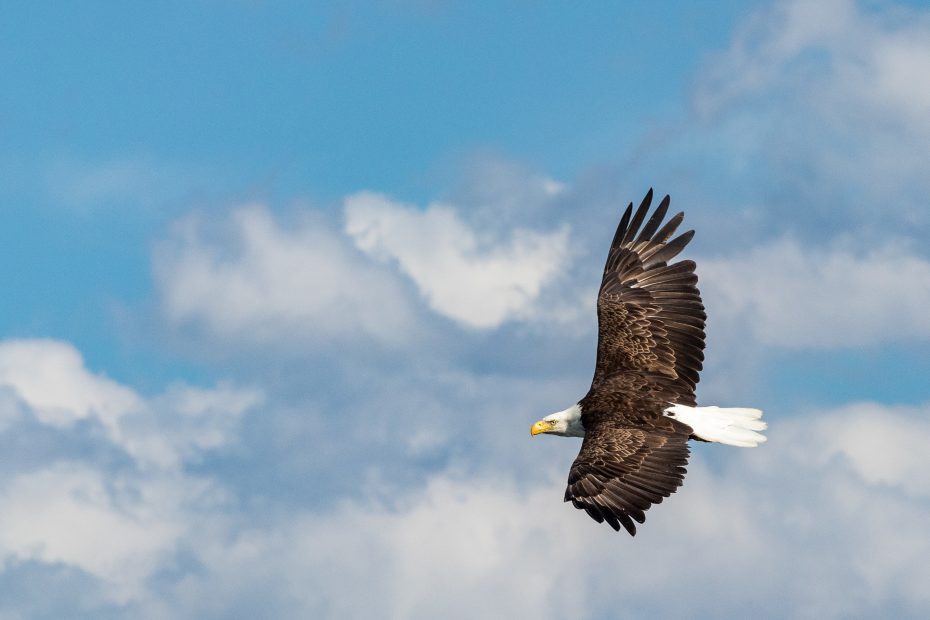 George Gerschwin's Summertime invites the listener to appreciate the gentle wonder and fullness of each new day. "Then you'll spread your wings, and you'll take to the sky." One can imagine the graceful beauty of young bird, slowly stepping out, then suddenly begin to soar toward broad new horizons.
Invitation to Spread Your Wings
These beautiful lyrics continue to soulfully envision new pathways filled with abundant possibilities. "Spreading your wings" reminds me of my children's first day at the beginning of each school year. Taking a picture, I wanted to capture their anticipation. They were like young birds, chirping with excitement. Fluttering about, they were excited to begin a new journey. As they grew, each new school year provided amazing opportunities to fly higher, learn new skills and appreciate landscapes farther from the safety of home.
Life's horizons seem to widen as youth quickly grow and graduate from high school. As their wing span expands, they enter the work force or attend college. This new landscape creates both amazing opportunities and multiple challenges. The chirping of our young adult birds, and how they soar to unimaginable new heights, are wonders to behold.
This pattern of expanding wings and widening horizons invites us to new experiences through all the stages of life. Anne Baxter expresses the joys and challenges ahead in this quote: "It's best to have failure happen early in life. It wakes up the Phoenix bird in you so you rise from the ashes." We are reminded of a person's willingness to learn, grow, spread their wings and explore includes the potential experiences of awe-inspiring peaks and the depths of dark valleys.
Divine Promises
Gershwin's lyrical invitation to spread your wings also creates wondrous images of eagles ascending to unimaginable heights. As humans, leaving one's comfort zone can create anxiety. It challenges a person to ponder life's options. And yet, Jesus understood that living in faith and following one's dreams was not for the faint of heart. Speaking to his followers, in the Sermon on the Mount, Jesus announced Matthew 26:6: "Look at the birds of the air; they neither sow nor reap nor gather into barns, and yet your heavenly Father feeds them. Are you not of more value than they?"
The balance of remaining faithfully grounded in daily life and soaring to new heights is a constant challenge that extends throughout life. And yet, even as people age, the invitation to appreciate the exquisite nature of birds continues.
The Gift of Watching
Residents appreciate the divine nature of birds. In the summertime, our ponds invite birds to rest, enjoy, wander and fly around our community. Watching the mama duck with her little ducklings in tow reminds us of the continuous cycle of life. While sitting in the dining room or on our outside patios, the residents enjoy watching the birds' activities. Some family members have placed bird feeders outside windows and routinely keep them filled for their loved ones' enjoyment and appreciation of life's wonders.
An aviary is the center point within our health care community. As people enter, it serves as a guide to direct them to our neighborhoods. Turning left people go to our Fast Track Rehab. Going to the right or continuing to the back directs people to other neighborhoods. Residents often sit by the aviary to relax and reflect. They find great joy in watching the captive birds as well. A bird directory, on the table nearby, identifies the types of birds and their various life patterns.
Regardless of one's age or stage in life, Gershwin's lyrical song soulfully invites humankind to experience the wonder and beauty of the season. It extends a vision to soar into life's wondrous and amazing possibilities.