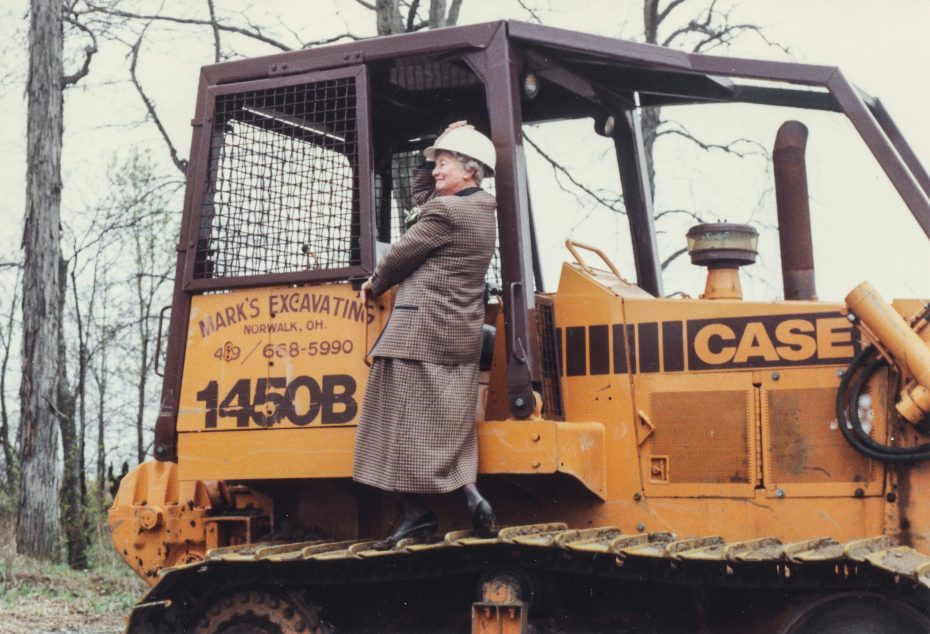 All Saints' Day
Each year, we celebrate All Saints' Day in the life of the Christian church on November 1. Dating back to the ninth century, this sacred holy day has been set aside to honor those who died as witnesses to the Christian faith. We also make time to remember the dedication, persistence and commitment of those who made a difference from ancient times through today. This celebration presents an opportunity to also honor loved ones, family members, friends, and brothers and sisters around the world. It challenges us to reflect upon an abundant legacy gifted to humankind through others' generosity of spirit. Over the next four weeks, we have invited guests to share stories of those who have shined their light as a beacon in service to others.
Lessons from Our Biblical Ancestors
Aging is difficult, and widows in the ancient Middle East were especially vulnerable. Without family to offer safety and shelter, they had to live an impoverished life on the margins of society with orphans and the disabled. Only widows of great courage survived and even thrived.
The Persistent Widow
The gospel of Luke 18:2-7 shares one such story of persistence. A widow appeared in front of a judge, seeking justice. But the uncaring judge harshly dismissed her request. Instead of leaving quietly, the courageous widow persisted by following the judge around town. Tired of her constant lamenting and pursuit, the judge ultimately granted her request for justice. Her commitment to her vision made the difference.
The Power of a Persistent Woman
On this All Saints' Day, at Parkvue Community, we honor and remember the amazing vision and persistence of Ruth Frost Parker. Serving on the United Church Homes Board of Directors, Ruth identified a need for senior living in Sandusky. A woman of action, she quickly pursued the first part of a much broader community vision. Ruth facilitated the purchase a large piece of farmland. From her vision, a three-story apartment building, called Parkvue Place, was designed and built. It welcomed its first residents in the early 1990s. Deeply committed to senior healthcare, Ruth pursed her dream for this community. Her expanded vision included the design and completion of our healthcare center, which opened a few years later. Thanks to Ruth, we continue to welcome those in need of skilled rehabilitation and long-term nursing care.
Ruth's commitment to her beloved community continued beyond her death at the age of 92 in 2015. Two years later, her vision of an aquatic center, an enhanced area for physical therapy, resident engagement, and an updated, secure memory care neighborhood was completed.
A Living Legacy
As a tribute to Ruth's visionary leadership and philanthropy, United Church Homes created the Ruth Frost Parker Center for Abundant Aging. Earlier this month, the Parker Center recently celebrated its fourth annual symposium. We continue to see Ruth's commitment to healthy aging through education and innovation. It continues to expand into exciting new directions. On November 1, take a few minutes to reflect and remember people throughout history who firmly held onto their vision and persisted in making their dreams a reality. May we all contribute to a lasting legacy of loving care and kindness by touching the lives of others!