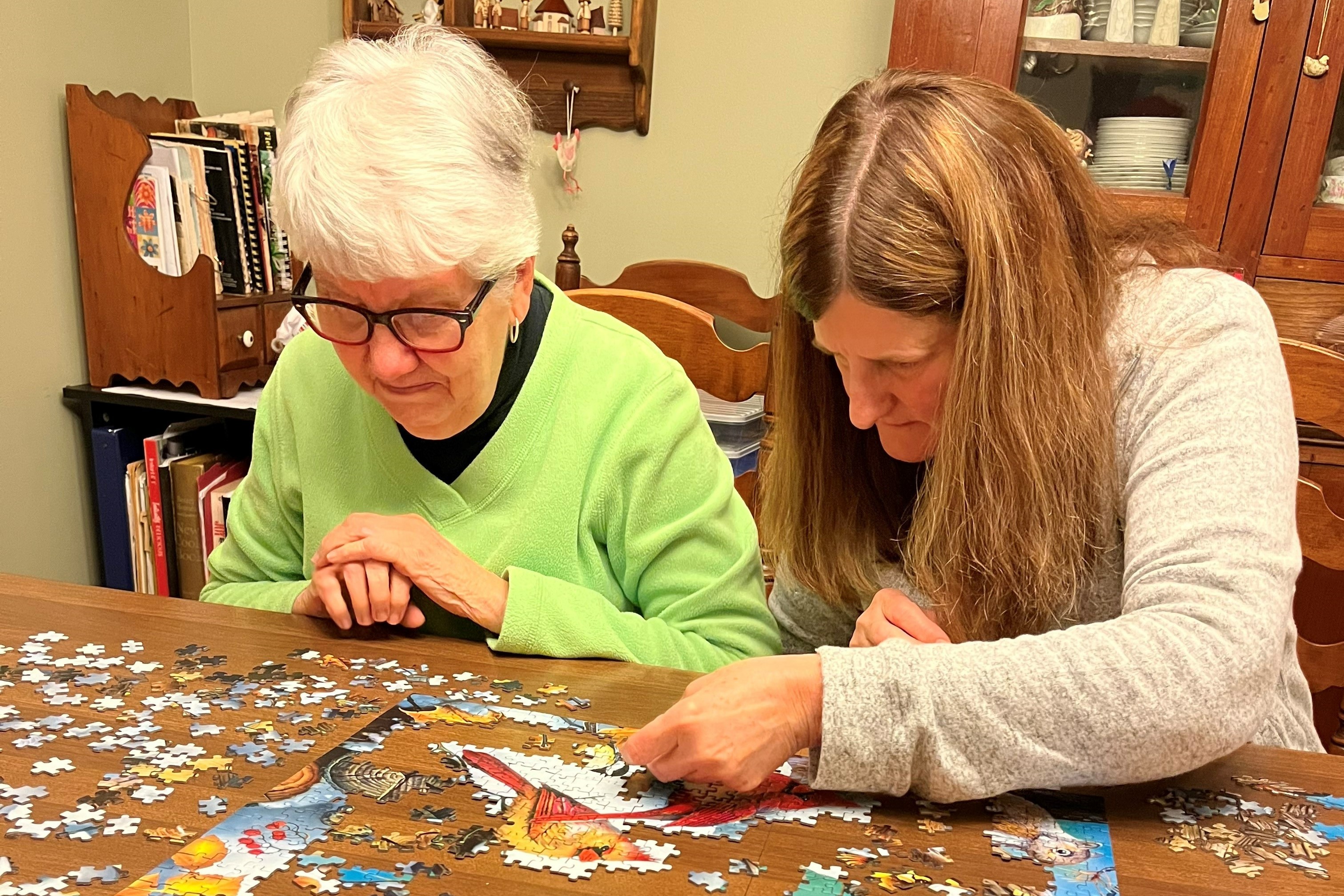 Leading up to Christmas, did you, like me, wish for snow on Christmas morning? Could you picture the idyllic scene of the fresh white blanket covering everything in sight? Peaceful, isn't it?
Until that snow becomes a storm that wreaks havoc on the ability of families to gather for annual celebrations. At that point, the 2022 snow cyclone became a dreaded blizzard of a lifetime. And all at once, in the blink of a mid-December forecast, my thinking about Christmas snow changed from nostalgic to dreadful.
Or consider how you looked forward to the festive lights and decorations around town as soon as Thanksgiving passed. The intermittent white and color lights brightened the 6:00 darkness as you returned home from work or tending errands.
Now in January, I have to keep from judging my neighbors. Both those houses who turned off their lights before the new year arrived and those who continue to light their homes long past the 12th day of Christmas. And the thought of the dreaded chore of taking down those strings of bulbs on our house is something that I now wished had been done when it was 60 degrees in the first days of 2023.
And then there are those Christmas adornments that decorate inside the house as we entertain in the holiday season. Once January 1 comes, my thoughts shift overnight, and I am ready to pack the decorations away for another 11 months. But our tradition is to leave them until Epiphany when the wise ones can be reunited with the rest of the nativity set cast of characters.
The Cold Reality
Beyond December when the excitement and anticipation that led up to Christmas and New Year's are but a memory, here in the northern hemisphere we are left with the cold reality of winter. The bare tree branches, brown grass, and ice and snow that cycle to slush and ice encourage me to hibernate indoors.
So, how can we best move through the darkest days of winter toward the coming light of spring? On what do we focus our attention during this season when every event is planned with the awareness that it may not happen thanks to more snow or severe weather?
More than any other time of year, January becomes the season of half-hearted plans that are completely dependent on the forces of nature brought on with colder arctic air and, here in Ohio, lake-effect snow. In these next weeks before spring begins to bloom are the days when we don the most layers of clothes just to do the simplest chores, like getting the mail. These are the days and weeks when we make the most use of our fireplace. These are the times when blankets remain draped on every chair in order to throw it across our lap where it serves as a weighty belt, pinning us to the furniture, snug and cozy and warm.
Rituals of Grace
As a child in the weeks beyond December, I looked forward to jigsaw puzzles and snow days that canceled school. This was the season when my mother would bake cinnamon bread and we would wait for the right conditions to go ice skating in the wetland beside our house. Reading for fun and watching TV movies made for a slower pace. With snow days, came all these rituals of grace.
With adulthood and particularly on this side of the global pandemic, our work continues even from snowed-in homes as our laptops and tablets connect us to our usual networks and professional expectations.
Perhaps we would benefit from reframing this season beyond December. We need rituals that honor our desire to hibernate while still finding ways to be connected. We need to reimagine new symbols that point us to larger realities beyond ourselves.
Practicing Hygge
In Denmark, they have a word that describes some of the things that I look forward to in January: Hygge (pronounced hoo-ga). Although it is a key component of their lifestyle and they "practice" it throughout the year, winter is the primary season for hygge. Perhaps it could be a good blueprint for our life beyond December.
"Hygge is often about informal time together with family or close friends. Typically, the setting is at home or another quiet location….It usually involves sharing a meal with wine or beer, or if children are included, hot chocolate and a bowl of candy. There is no agenda. You celebrate the small joys of life, or maybe discuss deeper topics. It is an opportunity to unwind and take things slow."
There are many who suggest that hygge may be one of the components that explains why Danes are often at the top of the list of the world's happiest people. It is about equality and the well-being of everyone. A positive atmosphere is intentionally generated with hygge as it deters arguments. The goal is to enjoy and be rejuvenated as you "shelter, cluster and enclose."
Instead of larger gatherings, perhaps January should become the season for connecting with smaller intimate groups of friends—there are then fewer people to notify if it needs to be canceled due to weather. No agendas needed. Nor elaborate spreads of food. Just the opportunity to connect and enjoy visiting in the shelter of our homes and the simple act of breaking bread together.
As we are tucked away with more time at home, maybe we could muster the energy to sort through a closet or storage shelf, clustering things into piles for saving, sharing and ridding. The act of sorting becomes a symbol of letting go of expectations from years past and assessing the needs of the present into the future.
As we speed through winter, may you find ways to connect with others. May you enjoy the disruptions of divine grace which come in snow-days--unplanned, undeserved, interruptions to normal routines with the invitation to be enclosed in the present moment. May your spirit in this new year be one of curiosity and appreciation of those things we do not yet know and those things which capture our attention even as we enjoy a winter nap beneath the blanket curled up on the couch.