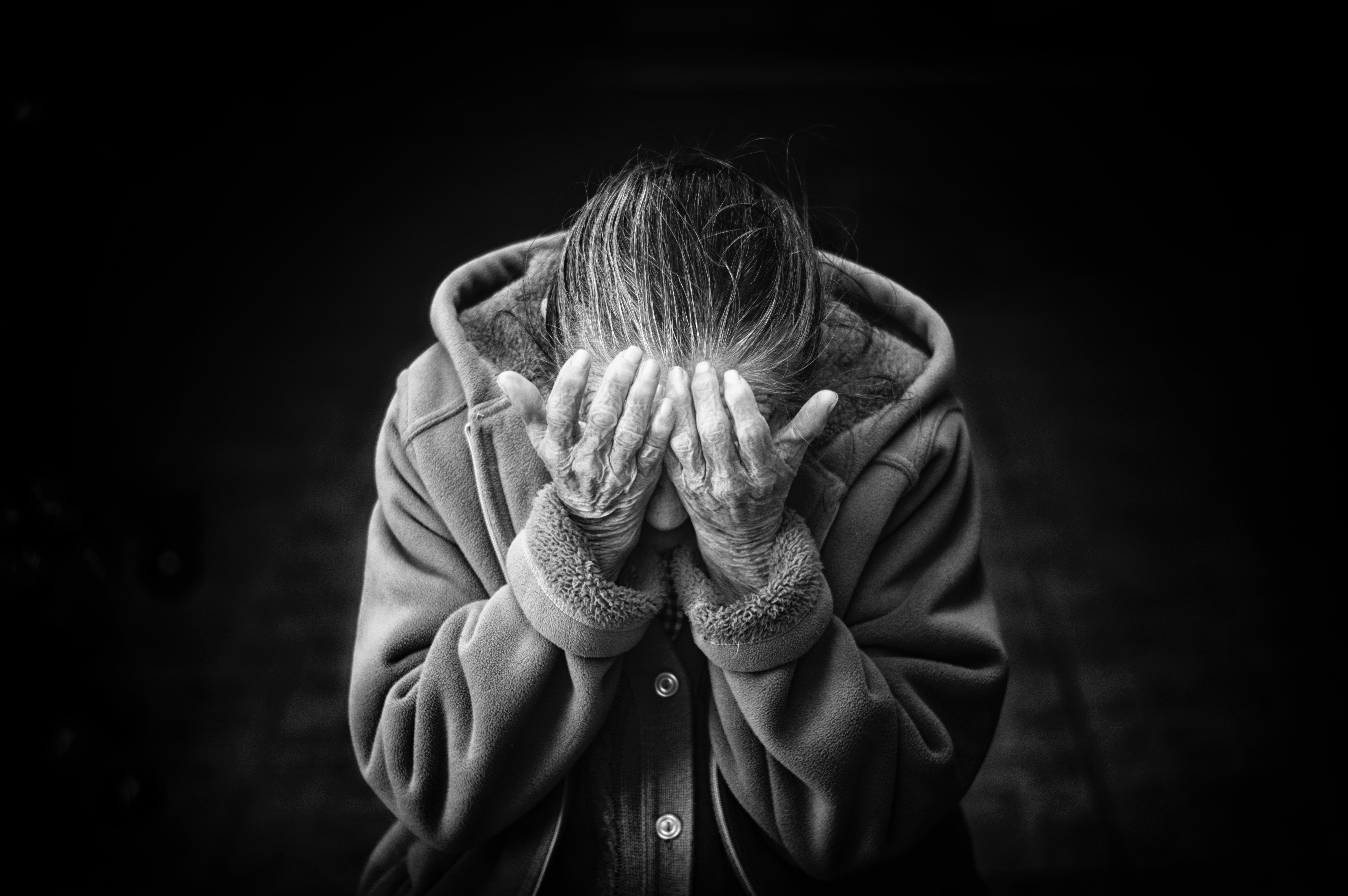 Since 2006, The World Health Organization has designated June 15 as a day to promote better understanding of the abuse and neglect of older persons. This may seem odd to include this in the middle of a series entitled, "Blossoming Hope", but bringing awareness to this global concern is one important step in planting seeds of hope to overcome the harm and violence of abuse against older adults.
Elder abuse differs from child abuse or domestic violence only in that the person who suffers from the neglect, exploitation or abuse, is an older adult. The age at which someone is considered old enough for the abuse to be categorized as elder abuse differs from state to state, although 60 is usually the lowest threshold. And why is there a different distinction when the person who has experienced abuse is older? It has very much to do with the fact that the older the individual, the less likely they are to return to pre-abuse levels of health. This refers to financial, physical and emotional health.
Often, elder abuse involves complicated family relationships and dynamics which are too often assumed to be "private" in nature. It can happen in the older adults home, the house of a family member, or in a health care setting. In response, there are many things that together we can do to make our communities safe for our oldest members.
What is Elder Abuse
Physical safety, access to housing and food, the ability to make decisions on one's own behalf, freedom of expression regarding one's emotional, intellectual, religious or sexual expression, these are all basic human rights. When these are denied, or harm is intentionally inflicted, these rights have been violated.
When those who help support them in their day-to-day care threaten them with emotional or physical harm, or when they actually use words or force that result in injury of the older adult, that is abuse. A key to eliminating abuse is to be sure that everyone has access to multiple sources of support. The isolation of older adults from others allows abuse to go undetected. It is said that "it takes a village to raise a child", it also takes a village to support our elders.
Scams either through business transactions or an Internet predator are types of financial abuse. Education about current scams which target older adults is key to preventing them falling prey. Limits on credit cards as well as other safety precautions on Internet access can also be helpful.
When an older adult is intentionally prevented from practicing and expressing their religious faith that is spiritual abuse. Spiritual well-being is important to overall health and older adults need to be able to express the faith traditions of their choosing.
When an older adult does not consent to sexual intimacy and it is forced upon them, that is elder abuse. "No means no" does not have an age limit as to when it is used. When an individual is unable to give verbal consent, sexual intimacy, even with their spouse or sexual partner, can be a precarious situation.
What is the key to preventing abuse? Our communities need to be sure to provide the supports and services to older adults that enable them to participate in the wider community. We need to support their care partners who experience their own stress as they try to meet the demands on their own personal resources.
People We Know
Grown children and grandchildren, beloved neighbors or friends, business partners, hired contractors, service providers and sometimes strangers can all be in positions to inflict abuse on an older adult.
When a spouse provides increasing amounts of care, it is important for them to know where and how to ask for additional help. So, ask a primary care partner/giver what help you might provide. Support care partners by letting them know they are not alone. This can be helpful in reducing their isolation and stress and preventing potential abuse.
When transportation is available for older adults to get to appointments or visit with friends, this reduces the risk of isolation of the older adult. Neighbors who check in with each other helps prevent elder abuse. Have you noticed that an older adult no longer participates in an activity they previously enjoyed? Maybe you miss seeing them in worship or they haven't shown up to their favorite coffee shop. Reach out to them and help them stay connected even as their mobility or health changes.
Actions to Take
We need to provide education for everyone about the challenges of elder abuse. This helps pull it from the shadows of personal shame into public awareness. When we listen and share with others, we can help intercept potentially harmful interactions.
In some states, like Ohio, specific occupations are required to report suspected abuse of elders. Bank employees would be aware when unusual bank transactions suddenly begin to take place. Hairdressers are trained to observe when there are physical signs of harm. Doctors, lawyers, and financial planners are some of the professionals who would also have access to observing changes in behaviors or physical circumstances. Clergy are often some of the few people who may have occasion to witness the individual in their home or to know multiple generations of the family. Mail carriers are taught to watch for mail that stacks up or newspapers that accumulate on the porch. These are just some of Ohio's mandatory reporters.
Another aspect of Ohio's law is that you don't need proof of abuse, but suspicion that it is occurring. Adult Protective Services is the agency that then will gather the information to determine the next steps in ensuring the older adult is not in harm's way. That is the goal—the older adult's safety.
WEAAD
The stories of abuse are unfortunately too common. We need to increase our awareness of the warning signs for our loved ones and neighbors. In so doing, we can help expand the safety net in our communities for the older adults who live among us. Educate yourself and your community about elder abuse prior to your even needing to connect in a potential abuse situation. Each state's approach through Adult Protective Services is different, so reference their resources or invite them to provide an educational event with your church, civic organization, office group or neighborhood gathering.

In addition, you can find more information about signs of elder abuse from the National Institute on Aging. The National Center on Elder Abuse is another valuable resource. Here is a video with some helpful and encouraging messages about what we can do and why we should work together to help prevent elder abuse.
And here is a link for a two-page document on how to Protect Our Communities From Scams. Use it to increase your own awareness. Share it with those you love—including youth and young adults who would love to help promote the dignity of the older adults in their own lives. Print copies and share them in your neighborhood or congregation.
Let's raise awareness on June 15th World Elder Abuse Awareness Day and plan to commit ourselves to the small steps that we each can do to help make a difference for the older adults in our communities. Together we can plant seeds of hope for a world in which elders are respected and treated with dignity as they age abundantly.