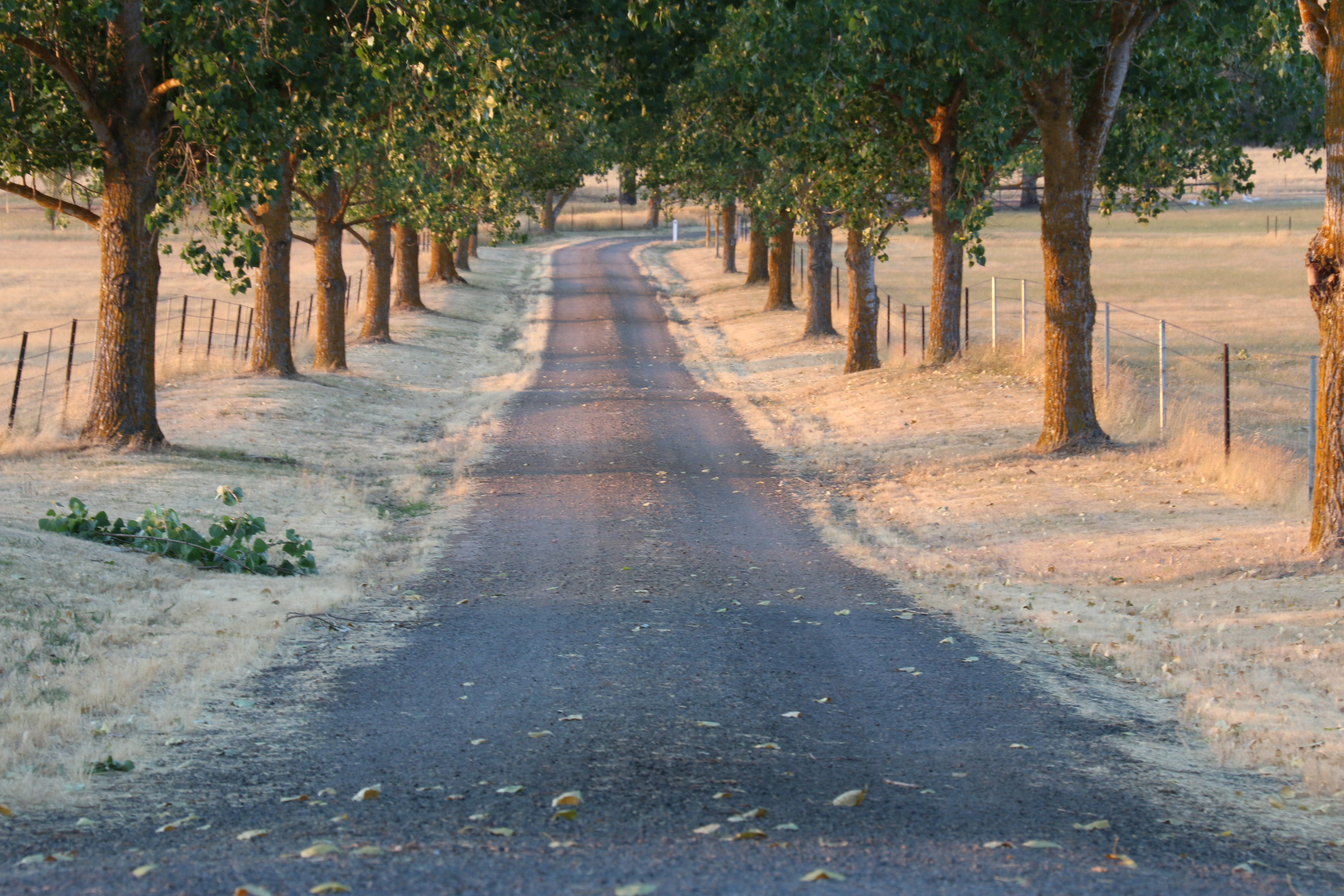 The most profound blessings we will ever know meet us in the place of our deepest loss and inspire us to choose to live again.
Jan Richardson, Circle of Grace: A Book of Blessings for the Seasons


When I first met my neighbor David it was a few days after moving into our home near a forested State Park in Michigan. I was awash in kitchen items recently dumped from boxes onto counters and table-top, all silently clamoring for sanity and order. It was a perfect time to grab my cup of tea and sit awhile with David instead.

It was the first week of January. To this recent transplant from Texas the snow piled everywhere was stunningly beautiful. David had painstakingly made his way across our two yards without his walker to knock loudly at my back door. Risky and determined and (I now know) utterly typical for this man who has become a bearer of deep blessing in my life.

We quickly discovered we shared birthdays in the month of December, a rapturous love of nature, and an irreverent sense of humor.

Over the course of a get-to-know-you chat that lasted several hours, David spoke of the enduring effects of his time of service in Vietnam, both on his body and in his family of brothers. He recounted his strategies for learning to live with the daily pain of injury-related spine surgeries; how he wears his heavy-duty snow suit even while inside during the winter "so everything doesn't freeze up in there" and keep him from being able to "get around."

"I'll tell you one thing, Kris, one thing I learned real good over there: if I'm alive, it's good. I really mean that. Every day: if I'm alive, it's good. Because it's either bad or it's good. You can go either way, Kris. For me, I choose good. That's what I choose, every day: good, I'm alive. Now let's live."

I think often of David's words about choosing good, choosing to be alive every day. I have come to know what this looks like for him as I witness his measured walk to the wood pile; his purposeful splitting of one, two, three larger pieces; his back-and-forth journey to bring the firewood into his house for the week; his vehement refusal to let our other neighbor John help him out.

"There's a million things I can't do anymore, man! Stop trying to take away things I can still do! One day I won't be able to do it! But for now, for God's sake let me be my own man!"

In the months since our winter meeting, our friendship has grown through the spring and into summer. The warmer months are kinder to David's body. Just last week he brought me cucumbers from his garden. A few weeks back I watched from afar as he mowed his lawn; I could almost feel his pleasure from across our two yards. Then he headed over and mowed mine. I knew better than to try to stop him.
Good! I'm alive. Let's live.

Just when I thought this gritty, determined, rough and worn man - who by his own account "isn't an easy son-of-a-gun" and has given two ex-wives "good reason to call it quits" - couldn't break my heart open to life any further, he casually dropped a stick of dynamite in there and lit it with a canary-yellow bike.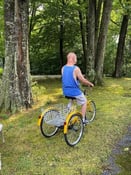 A canary-yellow tricycle to be precise. Two days ago David rode past my house, slowly but with the brilliant majesty of a royal parade, on his new yellow tricycle (complete with rear basket and a handle-bar bell). I stood in my driveway looking at his back steadily easing into the horizon, his legs methodically cycling, that yellow the happiest color I have ever seen, and wept, just wept, with wonder and with joy.

I had just been turned inside-out with blessing. By a Vietnam vet rolling past my driveway on a yellow tricycle. By the radiant goodness of this very life exploding into irrepressible hope, no matter the everydayness of death.

In her luminous book on the subject of blessings, Jan Richardson shares:

The secret of this blessing… is that it is written on the back of what binds you. I found myself enchanted and compelled by the power of a blessing: how, in the space of a few lines, the stuff of pain, grief, and death becomes the very substance of hope. I wanted not only to know more about that place; I wanted to live there.

Likely unbeknownst to us both, David has been giving me a master class in learning to "live there," in the space where the stuff of pain, grief, and death becomes the very substance of hope.

Every day: if I'm alive, it's good. Because it's either bad or it's good. You can go either way, Kris. For me, I choose good. That's what I choose, every day: good, I'm alive. Now let's live.

In Deuteronomy 30:19 Moses speaks of it this way:

I call heaven and earth to witness against you today, that I have set before you life and death, the blessing and the curse. So choose life in order that you may live, you and your descendants …

With his "The Blessing" singer-song writer John Waller adds:

Let it be said of us, while we walked among the living,
Let it be said of us, by the ones we leave behind,
Let it be said of us, that we lived to be a blessing for life.

Living to be a blessing for life requires not that we deny the realities of death, but rather that facing them we choose to live - to live there. There in the driveway, where ordinary life and everyday death roll by with canary yellow wheels bearing blessing which can break your heart open to life again. And again. And again.