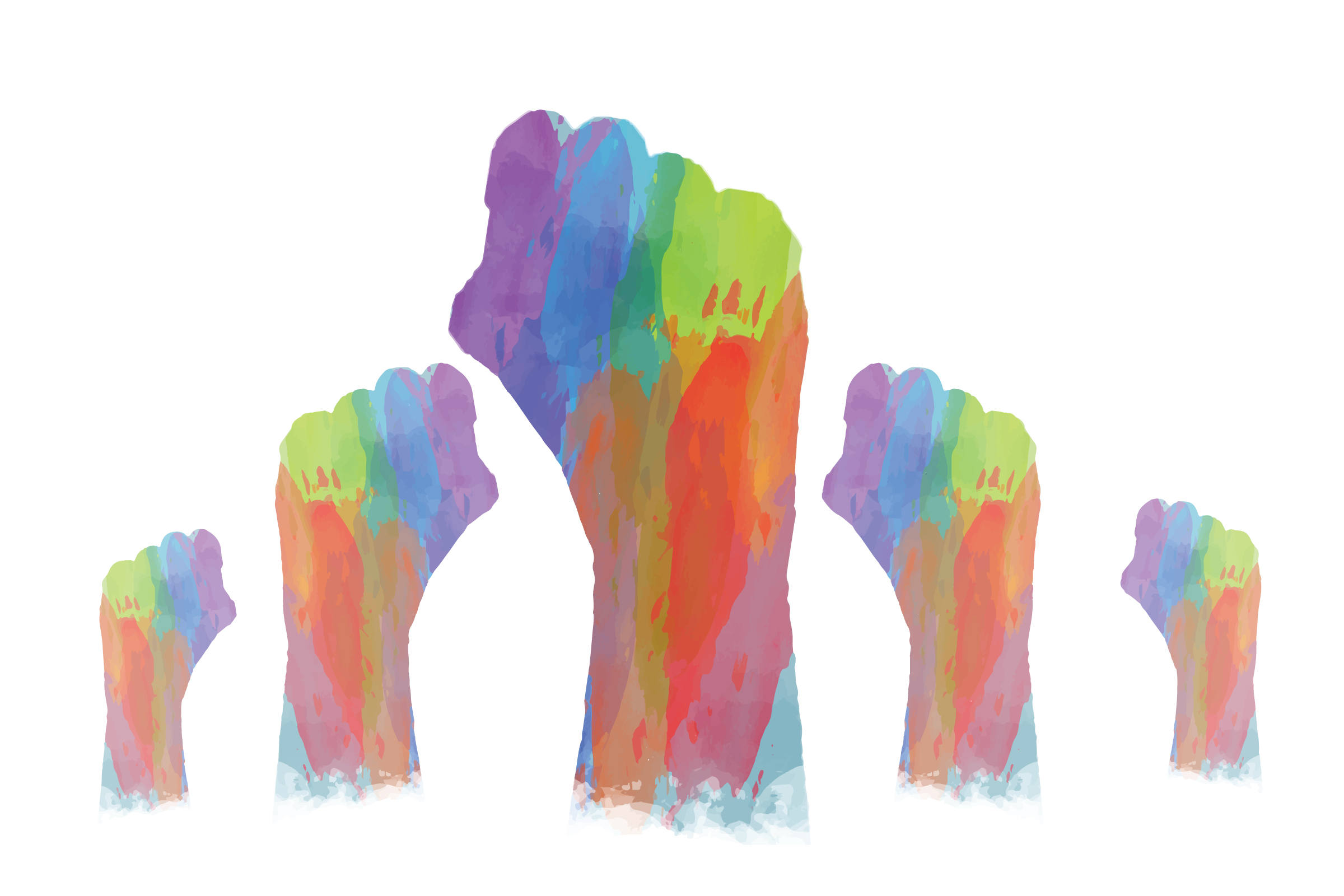 Wildfires in Australia. A global pandemic, the worst public health crisis in a century. Great human tragedy worldwide. Police brutality against unarmed black and brown men, women and children. Nationwide protests and social unrest.
We're six months into the year – LGBTQ Pride Month – and the challenges we're facing together have been enormous. Pride Month doesn't feel the same in 2020.
Don't get me wrong. I'm out and proud 12 months of the year. I'm fortunate to have an inclusive family of origin and to have started advocating for human rights in my teens. I attended a four-year university in an inclusive city and traveled to Washington, D.C., for the National Equality March in 2009. I'm privileged to work in a full-time job where I can be out, bringing my whole self to work — the comfort that brings me every day cannot be overstated.
But coming out is not a one-time event. LGBTQ individuals come out, repeatedly, throughout their lifetimes. Pride Month, which commemorates the Stonewall riots against police brutality in June 1969, is an opportunity to come together with other LGBTQ individuals. We celebrate our lives as worthy of respect. It's a time to remember the lives lost to hatred, homophobia, transphobia and biphobia. But we also affirm those who remain in the closet, recognizing some of us have more privilege than others, and it's just not safe for some people to live openly as their true selves.
It's a sad world we live in.
But hope abounds if we look closely enough. As protests continue over the death of George Floyd at the hands of former police officer Derek Chauvin, we can find hope that Chauvin and three other officers are facing charges as a result of Floyd's death. That doesn't always happen.
On June 10, the New York Times reported that American voters' support for the Black Lives Matter movement increased almost as much in the past two weeks as it had in the preceding two years. That is progress. And we need all those new supporters to use their voices for good.
We're also seeing reports of real change in cities across the nation. More people are joining the conversations about what it means to be black and what it means to have white privilege in America. At a protest in the small city of Bucyrus, Ohio, one protester took the microphone to share that, before Floyd's death, he didn't believe racism still occurred in the United States. The brutal 8 minutes and 46 seconds that led to Floyd's death opened the young man's eyes to the problem of police brutality against unarmed black men.
So, what does any of this have to do with Pride? That's simple. Coined in 1989 by professor Kimberlé Crenshaw, the term intersectionality describes how race, class, gender and other individual characteristics "intersect" with one another — and overlap. "The lived experiences – and experiences of discrimination – of a black woman will be different than those of a white woman, or a black man, for example," Jane Coaston wrote for Vox.
The same concept applies to people of color who are also transgender, bisexual, lesbian and gay. So, in this time of Pride Month, many black LGBTQ individuals are fighting for their right to exist free of the chains of racism.
The National LGBT Health Education Center's June 2019 report, "Understanding and Addressing the Social Determinants of Health for Black LGBTQ People: A Way Forward for Health Centers," details how structural, interpersonal and individual determinants lead to vast health disparities in some communities.
"To commit to adequately and fully providing health services for Black/African-American people who are lesbian, gay, bisexual, transgender, and queer (Black LGBTQ people) is to recognize and help address the social determinants affecting their health," the report says. "Further, it is to confront our own personal views and institutional approaches, day in and day out. Finally, it is to celebrate the resilience of Black LGBTQ people and to examine how, as health care providers of all races and ethnicities, we can contribute to and build on resilience narratives despite the inaccurate yet widely distributed narrative of risks and deficits."
That resiliency is a quality I am seeing all around me— in young and old, cisgender and transgender women and men, nonbinary and gender-nonconforming individuals and people who identify across the wide spectrum of sexualities. It's a quality I see at local protests and one I see in the strength of my 5-year-old niece.
We like to talk a lot about hope, as humans. In times like these, when the whole world is in pain and it's hard to see any sliver of light, it's even more important to find the hope and resiliency of the human spirit all around you.