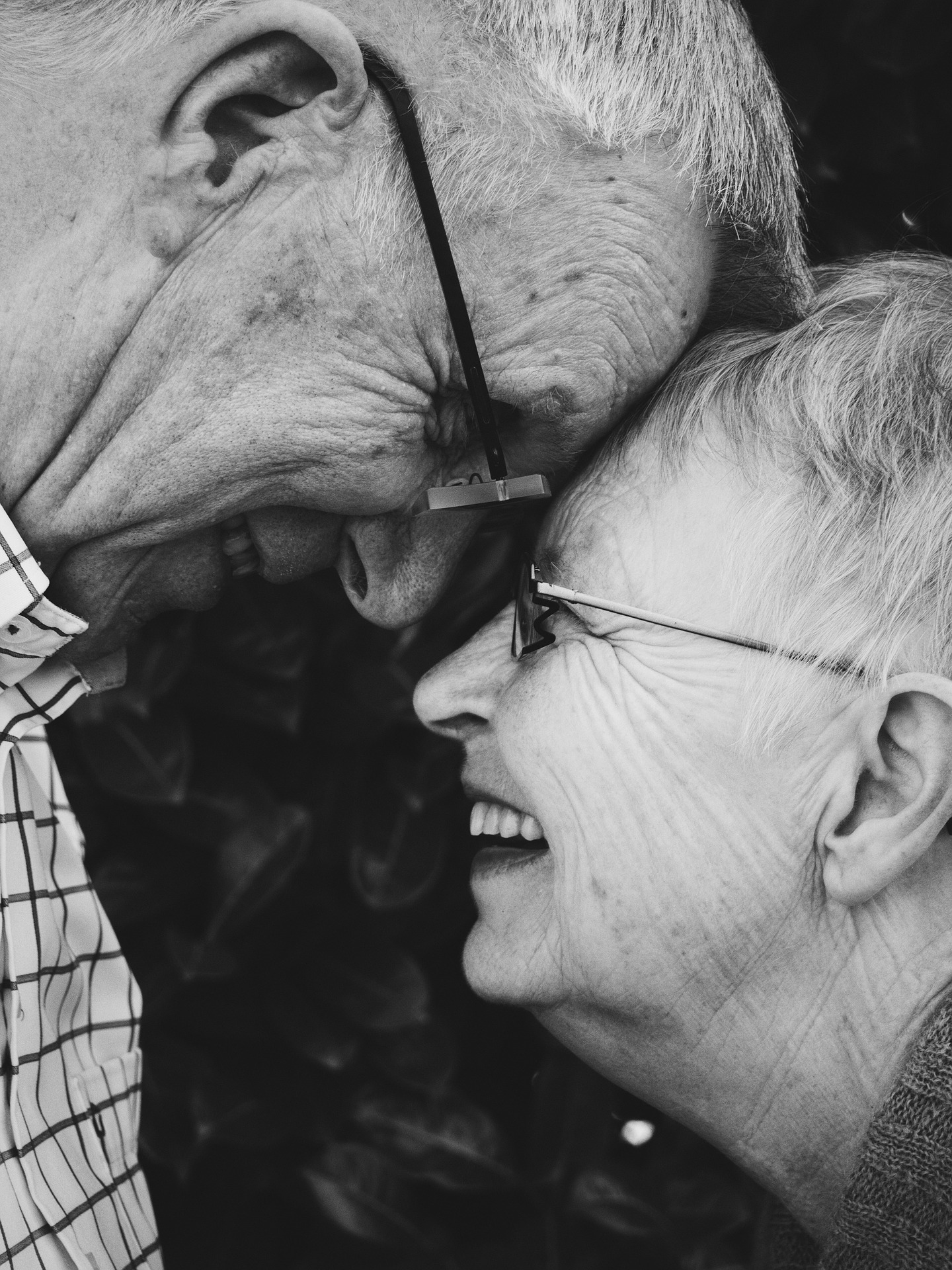 I spent some time with my sister, our mom, and her two cousins recently. We went to visit the town that was home to multiple generations of my mothers' extended family. In the process of looking up where our great grandparents, and their parents lived and were buried, we came across one of their obituaries which included the following information: In February 1869, John M. Toot was united in marriage to Mary Ann Bailey "and their marriage life was an unusually happy one."
What an interesting thing to note in the obituary. Were marriages usually unhappy 150 years ago? What was it about my great great grandparent's lives that made their partnership, their love so noteworthy? I couldn't help but read this line aloud to my sister, mom, cousin and the staff person who was helping us in the office at the cemetery. There was immediate laughter at the news of their unusual happiness!
Happy Unions
Of the marriages in the family since 1869, we know that many were happy unions. And we know there have been others which were less so. All had their share of trials and joys. They experienced varying frequency of conflicts and celebrations. The details of most of these things are lost to time.
But I noted my sense of satisfaction and pride that this branch of our family roots come from this unusual happiness. There is a stereotype of German immigrants and their offspring to be reserved and not very demonstrative so, I am not surprised that they didn't include a declaration of love for each other. Although love does not equate to being "unusually happy". But I also don't think that in a marriage, you can be happy without love.
The Ground of Love
In chapter 3 verses 17-18 in letter to the Ephesians, the community receives a prayer that their inner beings would be strengthened by the spirit. For what purpose? "so that Christ may dwell in your hearts through faith. Then you, being rooted and grounded in love, will have power, together with all the saints, to comprehend the length and width and height and depth of the love of Christ….".
We are to be rooted in love in order to know love more fully.
The root systems of plants are as different as are their stems and trunks, branches, leaves and fruit. The structure or pattern of the root is not the point. Their purpose is to receive the nutrients from the soil in which they are planted and use that energy to grow and support the rest of the plant. The health of the plants above ground, depends on a variety of things including the soil in which it lives.
I am amazed that anything can grow in the clay which is the soil in our yard. When replanting our landscaping over the course of the past year, we have hauled large quantities of compost and gardening soil in order to provide the nutritious support for our new plants. And even then, we add additional nutrients around specific plants to be sure they are getting the right balance to thrive. The tomatoes thrive with bone meal and the hydrangeas' color is more vibrant when they receive what they need from the soil.
Flourishing Love
What does it mean for you to be rooted in love? If love is the soil which supports your life, what are the nutrients that enhance your life's colors and flavor? What are the conditions of the soil which enable you to thrive? Who have been those people who have shared their legacy of "unusual happiness" so that you have had a foundation for love to flourish in your life?
And how could you share the richness which has grounded your life? Would you write a letter for future generations about the expansive power of love? Or perhaps include a statement to be used in your own obituary in which you give witness to how love has grounded and sustained your ability to know love more fully.
May you identify the love in which your roots are grounded so you may continue to learn of the fullness of love in the world.
And may you know love which brings you unusual happiness!