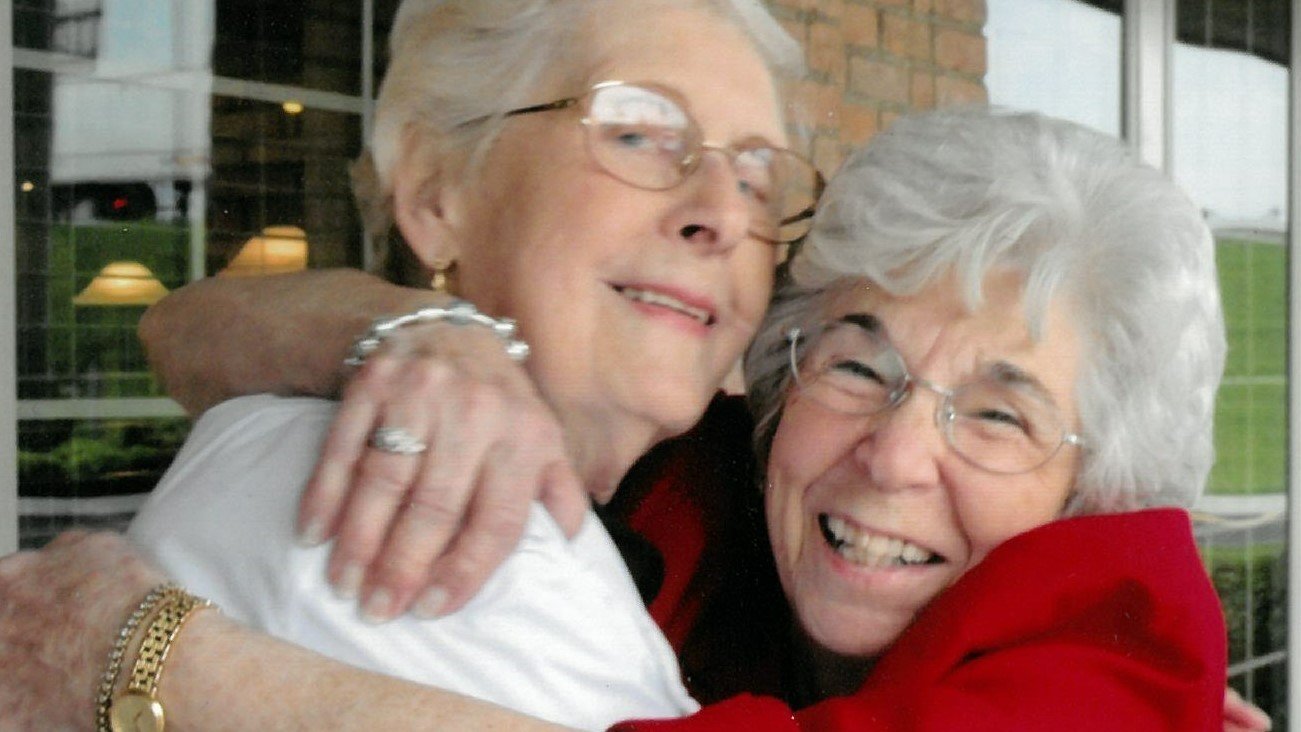 Sometimes grace comes as a wee small voice offering words of encouragement or suggesting we take some specific action.
That was certainly true for my mom Lois. Mom was acquainted with Mary and her husband—they played in the same card club—but you certainly would not have described Lois and Mary as anything more than small-town acquaintances. They never went out to dinner together, they never talked on the phone other than to clarify who would be hosting the monthly card game, and when they had family news to share, the other one was not on the top of the list—not even on the list if truth be told.
But all that changed on the day when mom got a phone call telling her Mary's husband had unexpectedly died. He had been working in a field and just didn't come home. Mary called the local police who found him passed away in the field.
To truly understand this story, you need to know my mom was not someone who just showed up at somebody's door, and never without calling first. She lived her life consumed with the fear of being a nuisance or burden to someone.
An Overwhelming Feeling
But the next day, everything changed. Mom felt an almost overwhelming feeling to go and visit Mary. She was not one to listen to her "intuition." While she was a woman of strong Christian faith, she was not a strong believer in the possibility of a supernatural God experience. At first, she ignored the feeling because she thought there would be a great number of Mary's friends and family at the house. She didn't want to be "in the way". The feeling to go only got stronger until she finally summoned up the courage and made the drive to Mary's house on the farm. (I'm sure some casserole dish was probably involved.)
Turned out, for a variety of reasons, Mary was the only one there. She was all alone. When Mary answered the door, she was crying and practically fell into mom's arms. The two women sat together for quite some time. Mary talked about her husband and worried about her future. My dad was still alive but living with Alzheimer's in a long-term care facility. They grieved together until more family arrived.
The Beginning of a Beautiful Friendship
That day was just the beginning of a 25-year friendship with Lois and Mary as one another's best friends. Mary was a huge support when my dad unexpectedly passed away less than a year after Mary's husband. The two women traveled together, and Mary eventually moved into town and lived across the street from mom. They cared for one another through health issues, the normal ups and downs of family life and day-to-day living.
In their small town, they were known as MaryandLois—always said in the same way as if it was one word. Together, they assembled a posse of women friends who played cards, went out to dinner, and cared for one another.
I will always be grateful to Mary because she showed my mom that it was OK to be silly. In almost any situation, my mom's first thought was usually, "What will people think?" She wasn't one to do anything where someone might think she wasn't acting her age or that she was being too childish.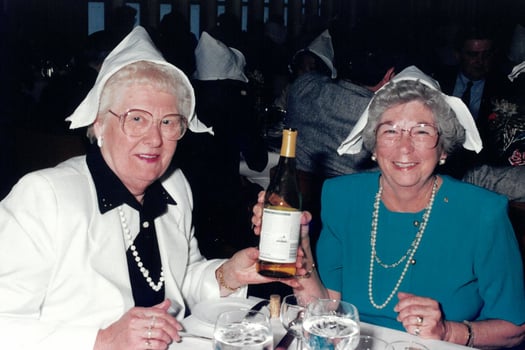 Two of my favorite pictures of mom and Mary include mom doing something she previously would have considered silly and never done. The first shows the two women--while on a cruise in Alaska on the Nieuw Amsterdam during a theme dinner--wearing Dutch bonnets, the ones with flaps out to the sides. The other shows Mary and mom dressed in Halloween costumes. My mom--at the time in her 80s--was a pirate with a pirate-like scowl on her face!
I am also grateful that my family grew to include Mary's two daughters and son and their families. With my only sibling and his wife and kids living almost 2,500 miles from me, I am so happy to have local "family".
Because that still small voice of grace moved my mom to go outside her comfort zone, there have been blessings and abundant life--not only for her, for Mary, and for me, but also for so many others. As I get older, this story reminds me not to be so set in my ways that I ignore the divine voice of grace calling me to action.
Divine Creator, please keep my heart ever open to your voice and give me a willingness to move outside my comfort zone to be a deliverer of your grace. Amen.
Questions For Reflection (either individually or with a group)
Read the blog. Read it a second time, maybe reading it aloud or asking someone else to read it aloud so you can hear it with different intonation and emphases. Then spend some time with the questions with anything that helps you reflect more deeply.
Have you ever acted outside your normal comfort zone that led to a new relationship, a new idea or way of thinking or feeling about something or someone, or to a new path for your life? What happened that moved you to act?


If you feel like you have never had the experience of hearing the voice of Divine Grace, what do you think prevents you from being open to the Holy Spirit?


What questions might you ask to help you determine if you are hearing God's voice?
Download a pdf including the Reflection Questions to share and discuss with friends, family, or members of your faith community small group.