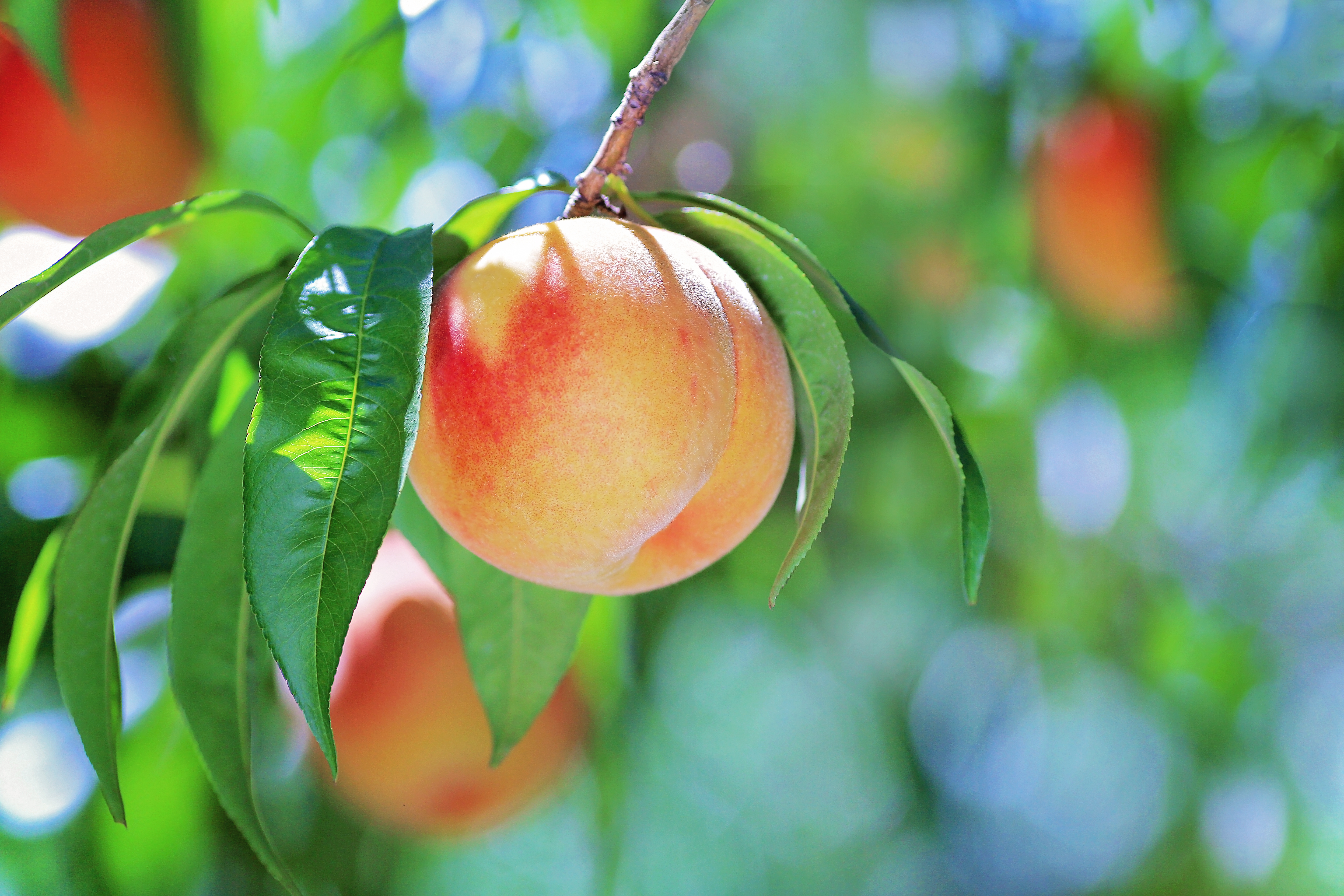 Increasing Awareness
Developing specific health and hygiene protocols, such as increased hand sanitizing, social distancing and wearing masks, has increased my awareness of life's quickly passing moments. As the daylight shortens, I appreciate the fleeting gifts of summer, the warm sunshine, bright flowers and flow of a soft, gentle breeze.
Stopping at my local countryside farm market is truly a pleasure. The bold colors of summer produce — the cucumbers, tomatoes, peppers and even squash — invite me to imagine preparing garden-fresh, nutritious meals. The fruit— blueberries, black raspberries and grapes — are wonderful. The first peaches of the season, though, are my absolute favorite.
Red Haven Peaches
I look forward to the first few weeks in August, when the red-skinned, yellow, sweet, freestone Red Haven peaches are picked and ready to eat. Semi-soft and ripe, taking a bite, the fruit provides a magnificent, fresh summer flavor. Eating one to two peaches a day during this short season is an absolute blessing. Peaches are great for baking pies and cobbler. Added to salsa, they create a great flavor— a mixture of sweet and spicy. Frozen or canned, peaches can offer the taste of a warm summer day in the midst of a cold winter.
Creating Special Memories
The anticipation of eating my favorite fruit each summer has affirmed the importance of making time for special memories, especially during this stressful season. I have a dear friend who shares my love of peaches. She continues to carry on a special summer family "peach" tradition. Every August, she carefully chooses the best moment to stop at her favorite country farm market to buy a large basket of fresh peaches. Leaving them to gently ripen on the counter, she invites her children and grandchildren for a special peach-dumpling celebration. Family members gather to peel the peaches and add a bit of cinnamon. Each peach is individually wrapped in the traditional dumpling dough. Then, dumplings are gently added to a large pot of boiling water to cook for a few minutes until done. This dessert can be appreciated warm or added to a dish of ice cream.
Making Memories
Each year, as they gather and enjoy their dumplings, the family shares special memories from years past. They often laugh and reflect upon their younger years. They always make time to remember how their great grandmother took charge of the cooking. Always smiling, they celebrate her heavenly presence, shining down upon them. Discussion revolves around how the grandchildren are rapidly growing while preparing for another school year.
Blessing Celebrations
Especially in this complex, uncertain pandemic time, these simple shared family traditions are essential. These moments in time offer a secure web of connectedness that weaves families and special relationships into a strong tapestry of love. This sense of comfort also offers a secure embrace of connectedness that allows people to adapt more easily to the changing winds of our rapidly evolving society.
A Celebration Blessing
Now is the time to free the heart,
Let all intentions and worries stop,
Free the joy inside the self,
Awaken to the wonder of your life.
Open your eyes and see the friends
Whose hearts recognize your face as kin,
Those whose kindness watchful and near,
Encourages you to live everything here.
See the gifts the years have given,
Things your effort could never earn,
The health to enjoy who you want to be
And the mind to mirror mystery.
John O'Donohue, To Bless the Space Between Us