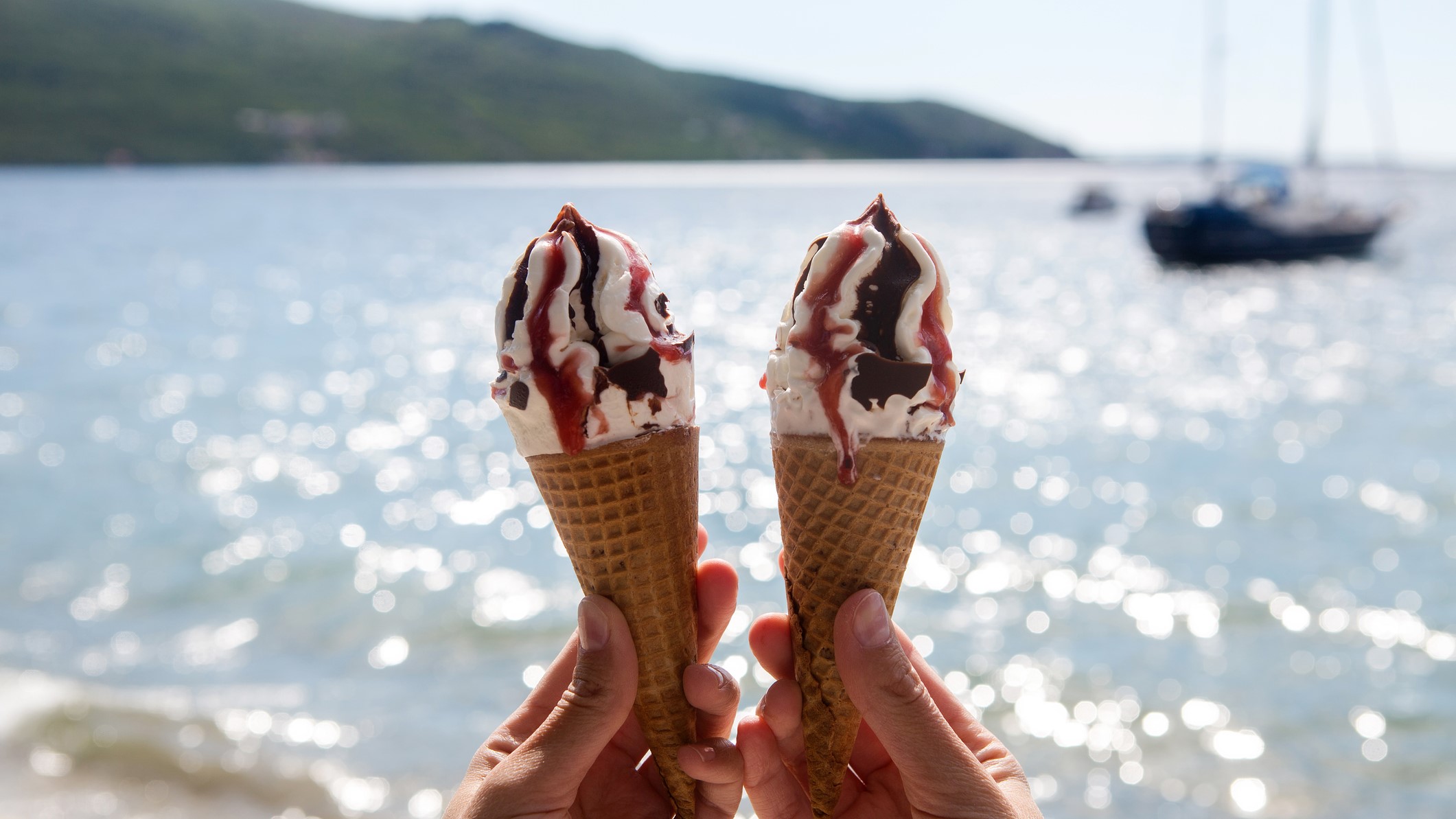 From the Abundant Aging Blog Archives: This blog from August 2019 reminds us of the joys and blessings to be found during the summer.
There are signs and markers of summer everywhere these days. For some, school begins just days away. For others, vacation is still ahead. And for many, the routines of work life make the heat of the day obsolete.
As themes were suggested for this August blog series, Gershwin's Summertime wormed its way into the conversation. One of the most recorded pieces by jazz artists, such as Ella Fitzgerald and Billie Holliday, it was originally composed for the opera "Porgy and Bess" in 1934.
Summertime, and the livin' is easy
Fish are jumpin' and the cotton is high
Oh, your daddy's rich, and your ma is good-lookin'
So hush, little baby, don't you cry
One of these mornings, you're gonna rise up singing
And you'll spread your wings, and you'll take to the sky
But till that morning, there ain't nothin' can harm you
With daddy and mammy standin' by
One of these mornings you're gonna rise up singing
And you'll spread your wings and you'll take to the sky
But till…
As a lullaby, it is a song of comfort and strength and draws upon images of, well, summer. Summer, when fish are plentiful, and the crops are growing and you just wake up wanting to sing in the glory of the fresh morning. It is also charged with promise of "one of these mornings," a future yet to come.
The Taste of Summer
This season seems to have more markers than the others. For instance, what does summer taste like for you?
We have a family litany each year at this time when the first corn on the cob is set at the table. My spouse, a few bites down the row, will pause and declare, "Now this is the taste of summer!"
Another taste of summer is the bright red, juicy tomato fresh from the garden. Or blueberries, big and full of flavor, baked in any one of a number of favorite recipes. And although ice cream is a year-long part of our diet, this is the only season when I lick it from a cone.
The Sights of Summer
What are the sights that remind you of summer? I almost missed the turn down the back road on my way to work today because the corn was so high I couldn't see the beige house that marks the right turn. The fields, higher each day, are a daily reminder of the progress of the season.
Perhaps you have some place that is a marker of the summer season. As a child, summer was not complete without a trip to Cedar Point. The sounds of the people and the exhilaration of the rides were a yearly thrill. Attending one baseball game at old Municipal Stadium in Cleveland was another annual ritual of summer. And it wasn't complete without a stadium hot dog and shouting "Charge!" into my sister's ear.
Perhaps there is a specific beach that marks the season in your memory. Or a mountain cabin that unlocks many stories thanks to many visits over the years. What provides you with the nuggets to remember summers past?
That Summer Feeling
Or are there specific feelings that remind you of summer? A breeze through the trees with a hint of chill, with the sun still in the sky, takes me to memories of camp on Lake Erie. Or the thickness of the air when the humidity is high and appreciating a cold shower to relieve the stickiness from every skin pore.
A friend lamented that this is the first summer in a long time that she did not plant a garden. Their family schedule had just been too hectic. Preparation of the bed didn't happen. The seeds remain in their packets. And the result is weeds growing in their yard. She struggles with not seeing the flowers or reaping the harvest of the vegetables. The season feels incomplete.
In this last half of the summer season, may you be aware of the tastes and sounds and sights that provide you with wonder and comfort. May you mark this season connecting memories of summers past with this one in 2023. And may you enjoy what is left of the season as you rise up singin' the songs of summer!
For Reflection (either individually or with a group)
Read the blog. Read it a second time, maybe reading it aloud or asking someone else to read it aloud so you can hear it with different intonation and emphases. Then spend some time with the following questions with anything that helps you reflect more deeply. Invite the questions to join you for tea or coffee.
What are some of your most favorite memories of Summertime? What does summer taste and smell like to you? What are some of your favorite smells of summer?
Do any of your favorite memories involve being with someone in their elderhood? Who and why is it a favorite memory?
With your age and experience, what do you know now about summertime that you would like younger generations to know? Have you shared this learning with family members?
Download a pdf including the Reflection Questions to share and discuss with friends, family, or members of your faith community small group.