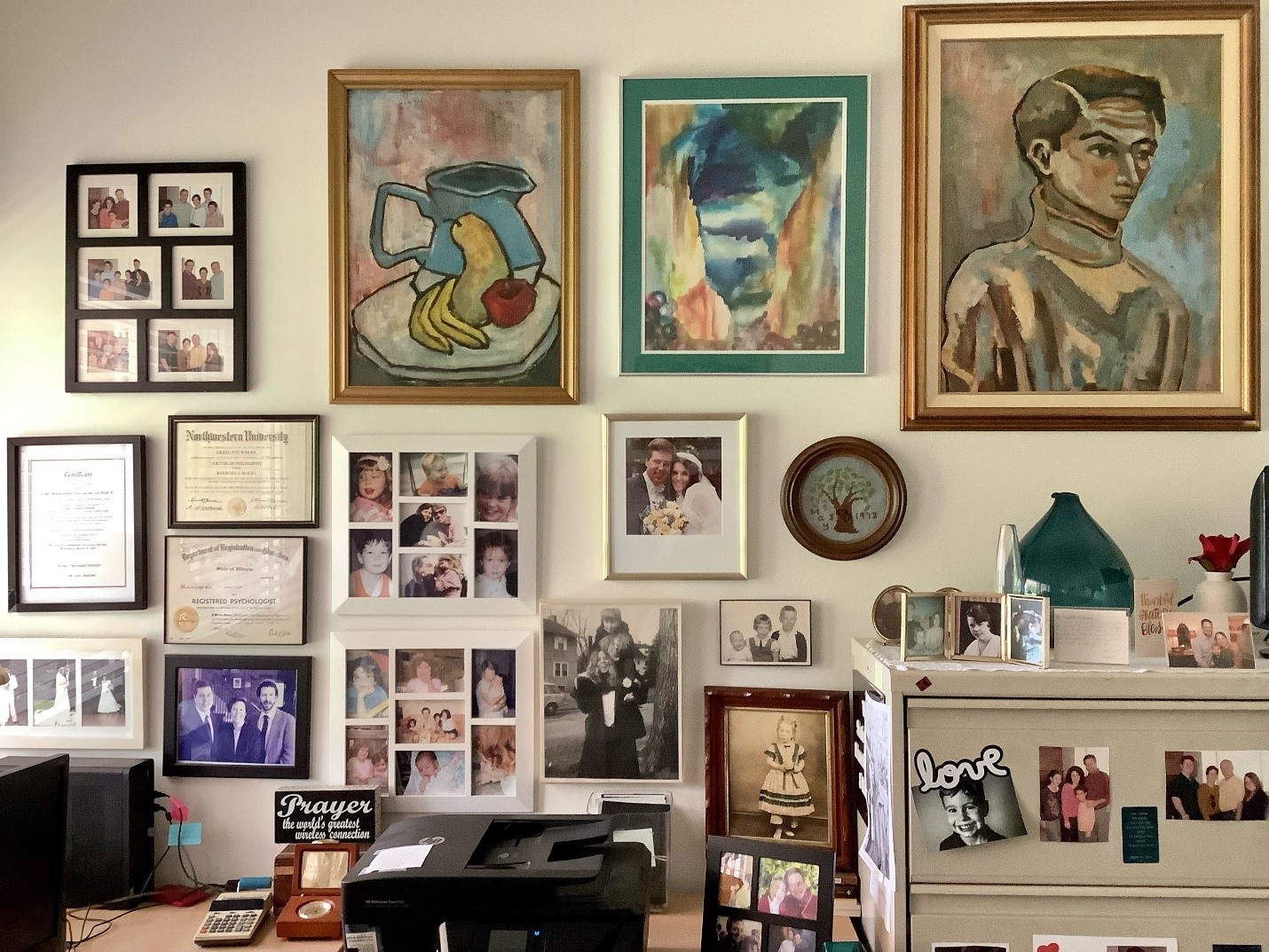 Every home should have a "Harvest Room": A sanctuary of lives lived and love shared: a hallowed space where God resides and time flows freely and memories are made of hundreds of moments of love and life.
For most of my adult life, I lived in a house where our children grew up and left home at the appropriate times and where my life was transformed in unexpected directions - not of my choosing - but clearly the work of this spirited God who moved in and took over my entire life.
In that home, God simply appeared one day in my dining room while I was cleaning my bookcase. Not expecting any visitors and concentrating on the job at hand, my world suddenly shifted and my dining room, the place where we are fed, became my harvest room: the place where God lived and love and life intermingled until they were indistinguishable.
But when I left that home and entered my senior community, my world was suddenly reduced to two rooms: my kitchen/living space and my bedroom/office space. Where was my Harvest Room? Where was God in that unexpectedly quiet world?
The threat of Covid caused new "rules of non-engagement". Quarantines created weeks of unexpected solitary confinement. My heart felt empty, bereft and alone.
But God who walks inside of us is never without ideas! Whispering directly into my heart, audible but not insistent, God reminded me of the box of pictures, neatly stashed in the space underneath my bed. The move had allowed furniture to find its destination but the second tier of tasks to be done - the hanging of pictures - had not been accomplished. Hope sprang to life!
Opening the lid was like entering the Garden of Eden. Oh yes, I remembered, hundreds of days of life and love; memories of children and grandchildren; heart filled moments of family and friends. Life lived in multiple Harvest Rooms flooded my heart, enriched by the constancy of God.
It was the season to remember and to gather the memories of a lifetime into a new space of living.
My working space became my life space of pictures and memories. Entire walls in my living space became the hallowed ground of shared family moments when life began and grew into multiple new lives. The burgeoning world of my two rooms was transformed into a single sanctuary of love. Pictures came to life in the hundreds of memories stirred by these visual awakenings.
The abundance of pictures reflected the amazing gift of family. Framed moments spoke of trips taken; weddings recorded in color and splendor; new additions to the family captured in the miracle of new life.
Today, as I sit at my computer, I am flooded with memories and filled with God. Life is always unfolding and the past sends messages to the present with love and grace. Walls are meant to be the gallery of our lives. Doors can be the repository of trips and people. Windows are not exempt from the miracles of life and love.
And people and places and events are meant to be seen and remembered and cherished in each of our Harvest Rooms. Amen.