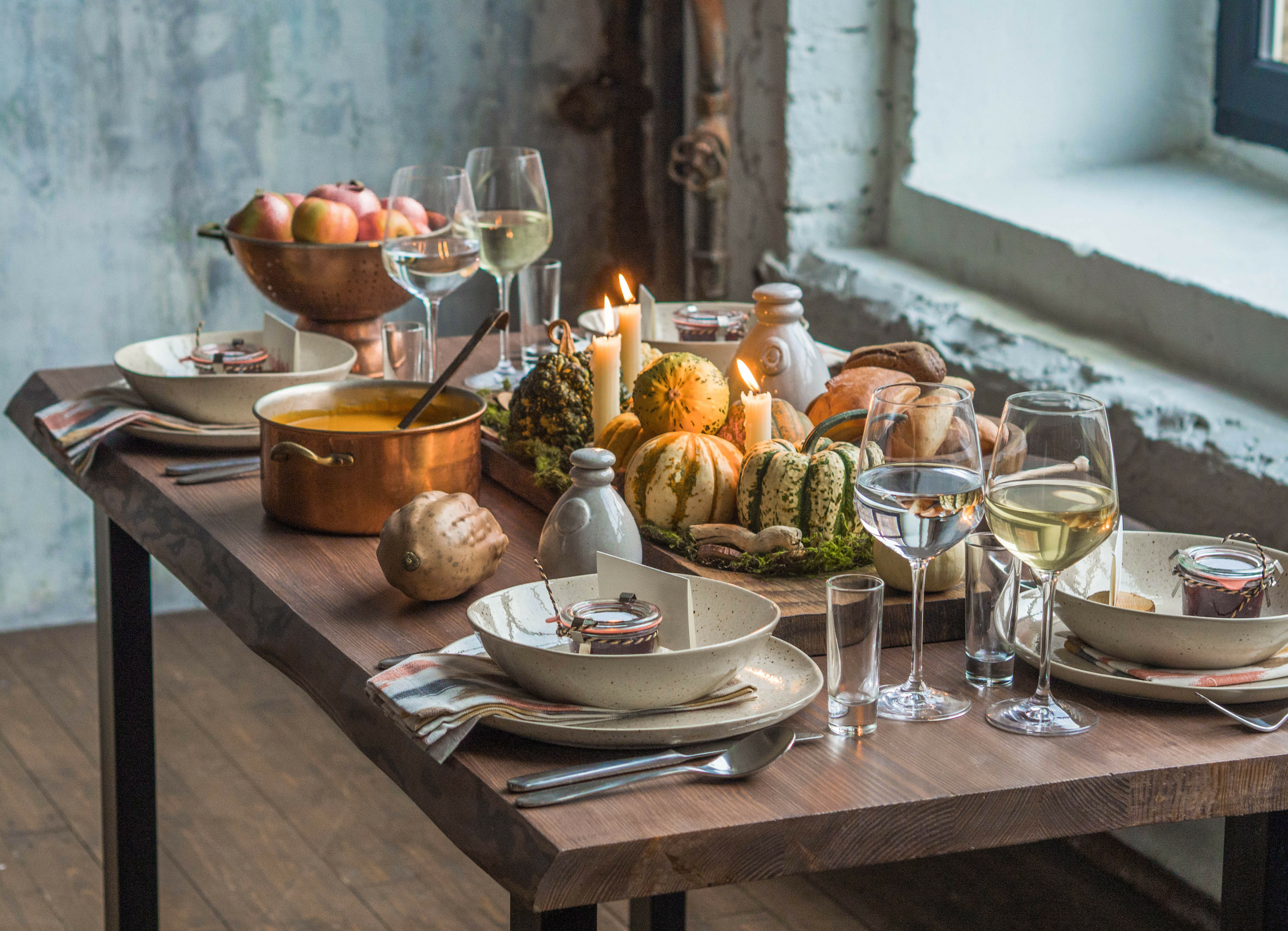 Our lives have been radically altered this year as we reflect upon gratitude and prepare to celebrate Thanksgiving. Community spreading of the coronavirus and maintaining healthy practices has eliminated our age-old family traditions of gathering together to give thanks. Sadly, this has always been my favorite tradition. I love to begin our meal, gathered around a large table, as each member individually offers specific thanks for the year's blessings. Then, we enjoy each other, good food and great conversation.
Celebration
The movie, "Fiddler on the Roof," and the song, "To Life!," have been going through my mind during this tumultuous time. L'chaim in Hebrew is a toast meaning "to life." These lyrics and song are placed in multiple transitional scenes throughout the movie. One verse especially speaks to us this year as we prepare for Thanksgiving. Life has a way of confusing us, blessing and bruising us…Drink, l'chaim, to life.
Confusion
I don't remember the last time in history that our nation has been caught in a whirlwind of tremendous confusion. The waves of this pandemic rise to greater heights with each transitional stage of COVID. We are now in a perilous time. And yet, the basics of good health remain the consistent. The three Ws are key behaviors: Wear a mask. Wash your hands for twenty seconds or use hand sanitizer. Watch your distance — remaining 6 feet apart. In spite of disbelievers, we can trust the scientific community. They will continue to provide this nation with the accurate information and medical guidance to guide us through this challenging pandemic.
Blessing Us
Yes, 2020 has been a traumatic year. And yet, in spite of our world's chaotic events, life continues to move forward, one day at a time. I stand in awe of our senior communities' courageous team members, residents and families who do their best each day. In addition to daily operations, everyone must also comply with the stringent mandates from the Centers for Medicare and Medicaid Services and the state of Ohio. In spite of tremendous challenges, Parkvue Community just completed its annual employee giving campaign. Staff members donated money — some through payroll deduction — to support the needs of residents. The amount of their individual generosity created eligibility to win raffle prizes. This year, residents and families of Parkvue donated over $1000.00 in gift cards and baskets to support this staff-giving event. So, caregivers gave to residents, while residents and family supported staff. Parkvue has been blessed by creating a Circle of Care within its community.
Bruising Us
The pandemic has created intense stressors that have turned our lives upside down. Last week, staff looked at our 2020 community outreach planning calendar. It was sad to identify all the wonderful community events that had to be suspended. There was no Bunny Brunch for our residents and their families, and the annual Christmas gala has been cancelled. The great weekly webinars from University Circle have been put on hold. The summer concert turned into mini musical opportunities, thanks to our wonderful Sandusky musicians. Although there have been virtual, window and porch visits, residents have lamented the loss of family gatherings and important celebrations — especially with the generations of children. Honoring the power of lament, we must acknowledge that this year has certainly bruised everyone in uncomfortable ways.
Drink, L'Chaim, to Life!
It has been 399 years since the first Autumn Harvest Celebration, when the Plymouth colonists and Wampanoag Native Americans gathered together in 1621. President Abraham Lincoln signed Thanksgiving, as a national holiday, into law in 1863 during the Civil War. This nation has made quite a journey through history. Theodore Roosevelt affirms in this quote:
"Let us remember that, as much has been given us, much will be expected from us, and that true
homage comes from the heart as well as from the lips, and shows itself in deeds."
May we courageously give thanks for all life's confusing, bruising and blessed moments, as we celebrate Thanksgiving within smaller family settings, and make time to reflect, share our blessings and toast to the splendor of this one life. Happy Thanksgiving!